My app has stopped showing monthly and daily breakdown.
It is still receiving meter readings and updating the November figure daily in the Yearly viewn, but no option to switch to monthly or daily breakdown anymore.
Have tried reinstalling the app to no avail (Android)
See Screenshot below.
Paul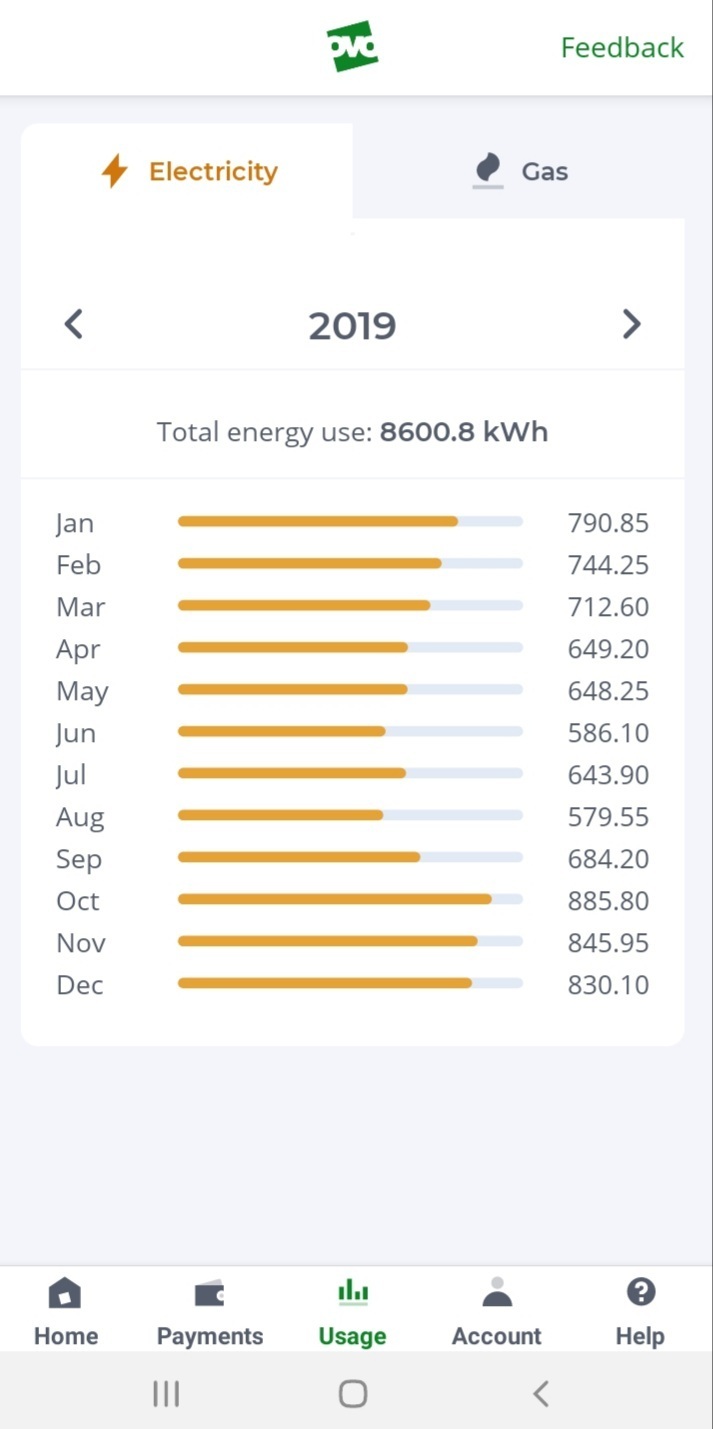 Best answer by Tim_OVO 17 November 2020, 10:23
Yep @Paul_Bedfordshire @Rogerc446 @Blastoise186 just confirmed from our app devs that it's an app-only issue, they're working on a fix, and they will let me know when this is done.
So I'll let you know as soon as it's available. 
View original