I have two computers. I can access my account on my old, but not on my new one.  from this My new one defaults to my opening page relating to my switch to OVO. I am unable to escape from this page. I have tried every thing I know to no avail. Why should this happen?
Best answer by Transparent 1 January 2020, 17:16
Try clearing your OVO cookies. How to do this depends on your Browser.
I'm using Mozilla Firefox. So from its menu I select Preferences. Cookies can be found under the Privacy and Security section.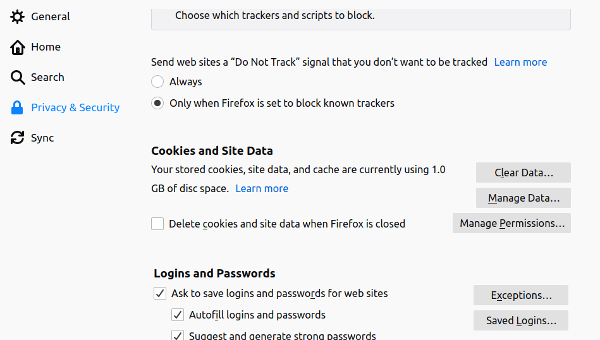 You can clear the whole lot or select just the ones you're interested in by choosing Manage Data.
View original