So guys, why don't all the days of the month get included in the month view of usage?
Take this month so far. 
The app shows usage for May 1, 2, 3, 4, 5, 7 and 9, but not 6 and 8.
it missed dates in April as well.
Odd!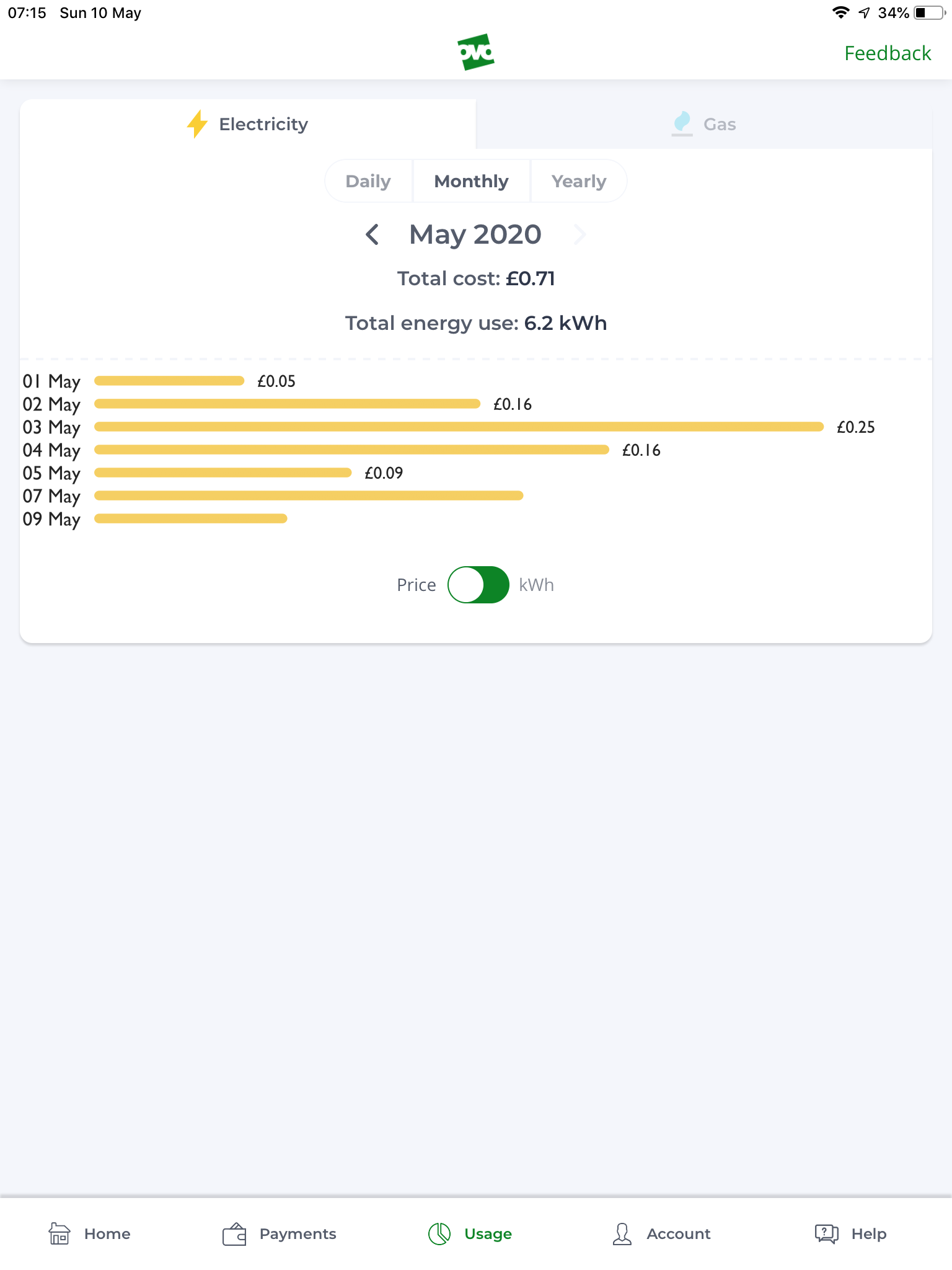 Best answer by Transparent 10 May 2020, 19:30
Hi @Cmmaunder and thanks for posting that level of detail here on the Forum.
There are quite a number of customers discussing missing data here. All but one are on Smart Meters. Have a look at this Topic where a customer had no gas readings at all on his online graphs. And read also the discussion between Jewelie and I here which more accurately reflects what you're reporting.
OVO have been switching customers across to their new Billing System since the beginning of February. But the reports of missing data are quite varied, and I'm not convinced that all of them are from the same software error.
I expect one of the Moderators will pick up this Topic tomorrow, and move it across to join with one of the other similar ones. But I'm just going to tag @Tim_OVO as he's collating an overview of what we're seeing.
Some of this information gets passed to the programmers, and other bits are dealt with by the Smart Meter Engineering Team.
View original