Since the new web site and phone app went live, I have lost all my usage data, (Bizarrely, except for April to December 2015).  I don't know whether the new website/app is geared exclusively for Smart meters, but as I have no mobile phone signal, I'm told that I can't have one of these.  So am I yet again losing out because I have no mobile signal?  Surely you can support both types of meters on your website.
Best answer by Transparent 18 May 2020, 11:05
Hi again @Dsandy - so let's just address the Smart Meter issue:
Firstly, that's a particularly beautiful area of England you live in! Its valleys are no less problematic than West Devon, where I'm based. If your conversation with OVO last year concerned a meter installation after 16th March, then I don't understand why you were dissuaded. That's the date from which all of OVO's installations in Southern and Central Territories had to be of the SMETS2 variety.
There are three versions of the Communications Hubs fitted to SMETS2 meters: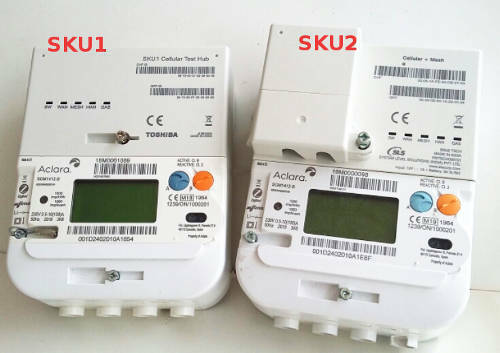 Most houses have a SKU1 which requires direct connection to the Telefonica Smart Meter Network, known as the Wide Area Network (WAN).
In rural areas the engineers consult Telefonica's signal strength maps, and may install a SKU2. The cover on the left conceals an SMA connector permitting an external aerial for a local Mesh Network.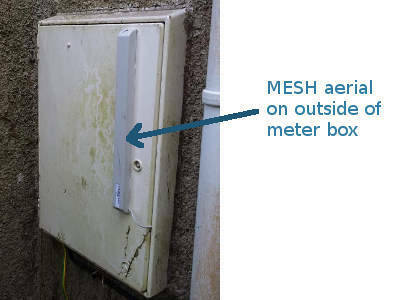 Meters in a MESH Network talk between each other, passing data along until they locate one with a sufficiently strong signal to communicate onwards to the WAN.
The SKU3 Comms Hub is more rare. It looks like an SKU2, but has two aerial connectors. The additional one uses another external aerial to boost the signal for the WAN. This aerial can be fitted to an external wall high up on the side of the house.
As the uptake of SMETS2 meters increases, it becomes progressively easier for Comms Hubs to join in to local MESH Networks.
At present the Coronavirus Pandemic has curtailed all meter installation except for Pay-As-You-Go (pre-payment) meters. But I'd be surprised if there was now a technical reason why you couldn't have a SMETS2 meter anywhere in Gloucestershire.
View original