Trying to renew my plan, and when I hit the "View renewal plans" button I am just presented with this page and no way of being able to advance to the next page. Could I please get some help?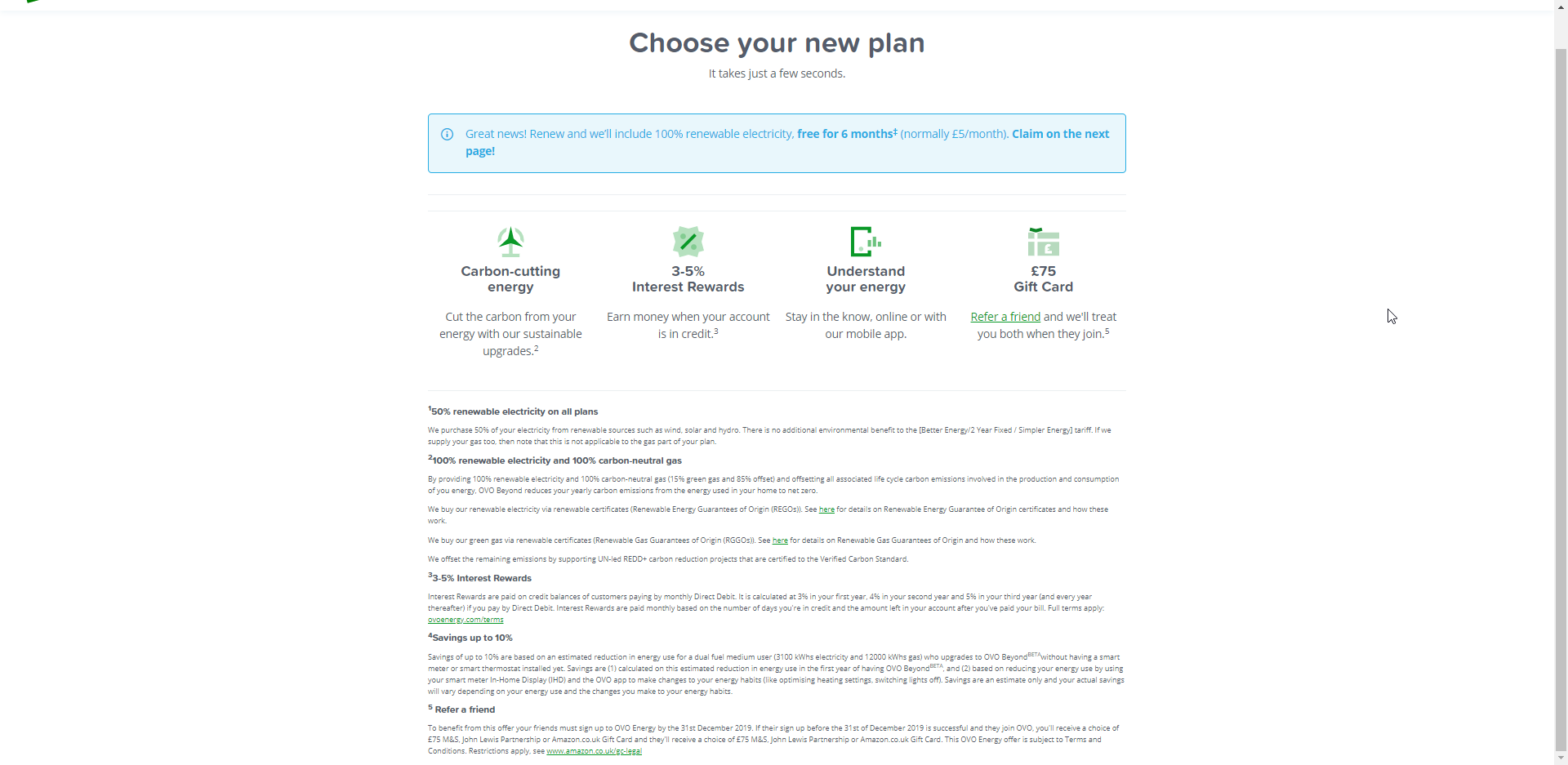 I have also tried going through my profile and my plan and pressing the button there but still the same issue.

Thanks.
Best answer by PFord91 7 January 2020, 14:12
How odd - is this still an issue @PFord91?
Are you in your renewal window? You'd have been sent an email with tariff options if you were. Also you can see the contract end date in the 'My Profile' section…..
Good afternoon @Tim_OVO 
Thanks for the response. My partner has already called you guys and it's all been renewed for this year now. And the direct debit details have been submitted by myself.
View original