We hate to see members leaving us, but we understand there's reasons to switch providers. It can be quite a stressful process, taking up to 4 weeks to complete, so we've made it easier to check on the status of this.
When we receive notification that you're switching away, as well as sending you a communication about this, your account will look like this: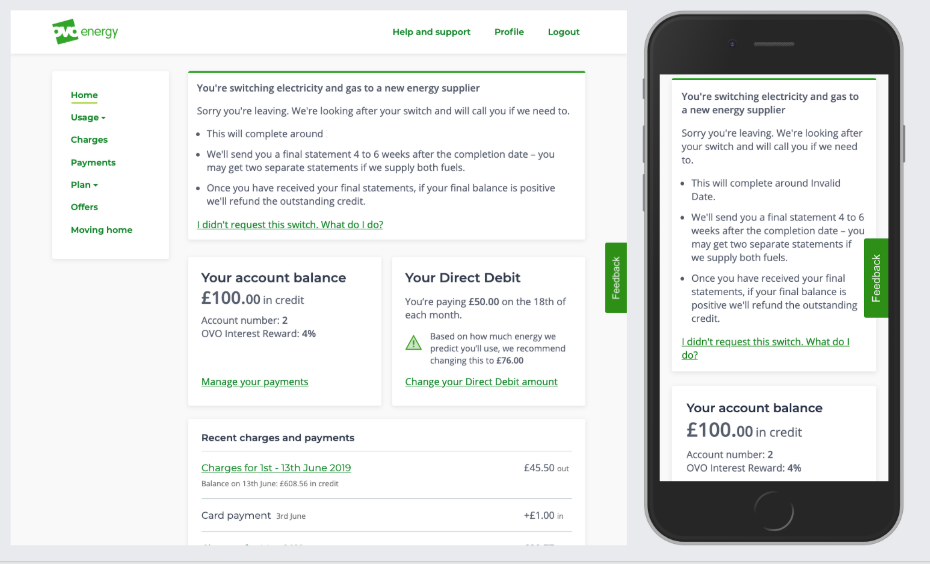 Once you've complete the switch, it'll look like this.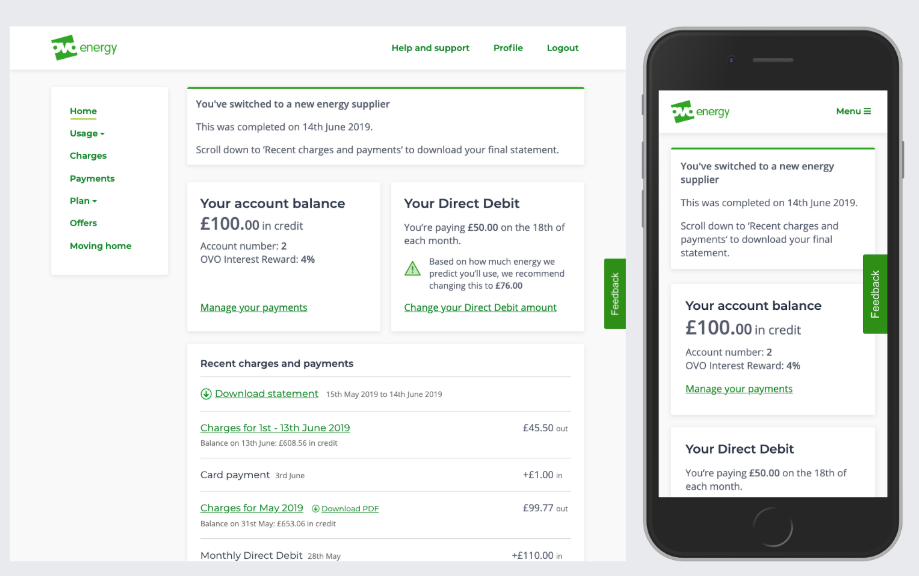 Please be aware that the mobile phone images shown above are what you'd see when using your online account via your device's internet browser.