One of the incredible benefits of the new online account system is the new 'Zero In' function. This gives your handy hints to where your usage is going, and how to save your wallet, and the environment.
Here's how to get this info:
Step 1:
Click on the Usage option on the menu.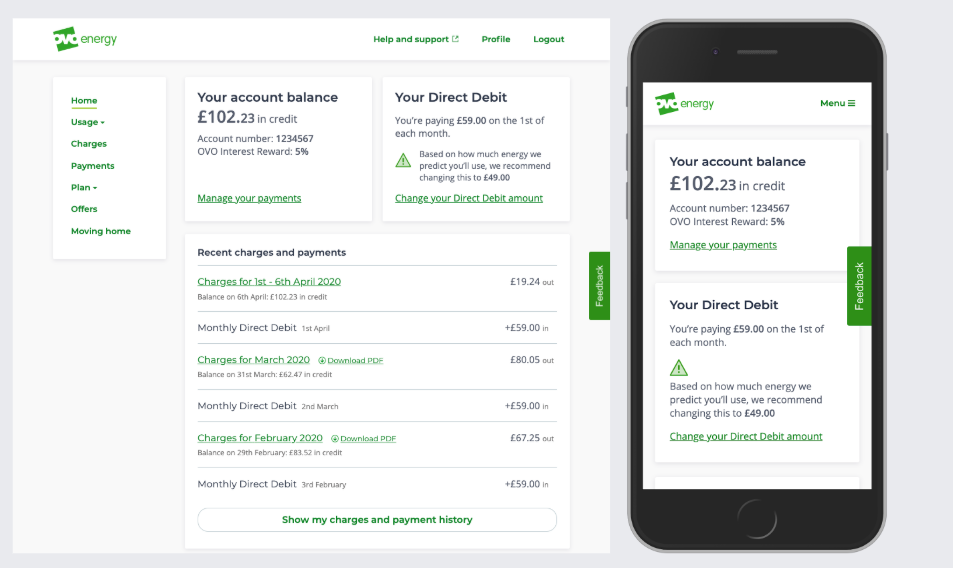 Step 2:
This should show a submenu, click on 'Zero In'.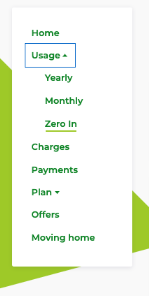 Step 3:
Have a look at the info and the tips, and if you want further info, click 'Go to my action'.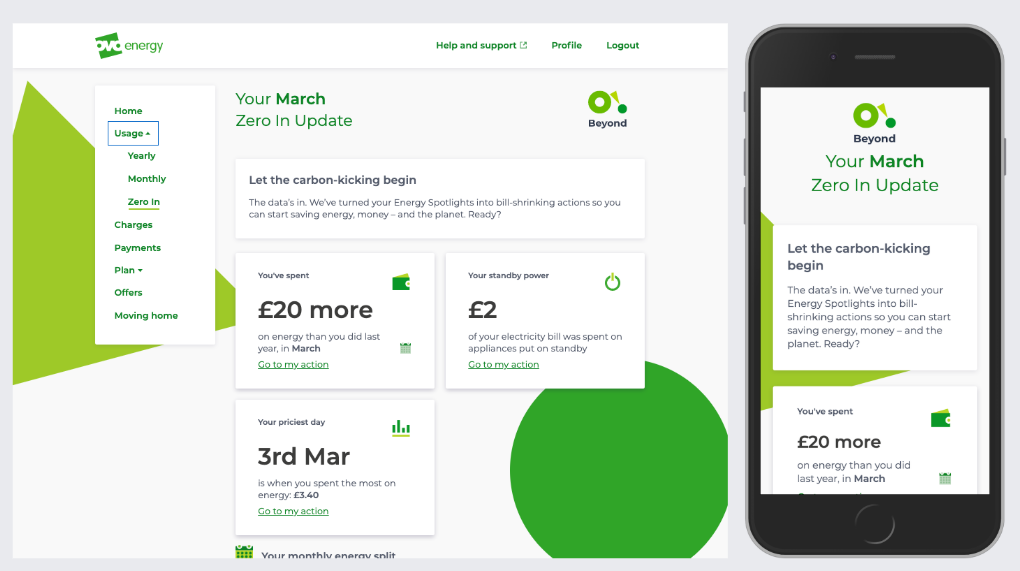 Please be aware that the mobile phone images shown above are what you'd see when using your online account via your device's internet browser.