We've made a great Direct Debit calculator that uses past usage to predict your balance at different payment amounts, both at your contract end date and for the year ahead!
Step 1
Click on the payment option to get this screen: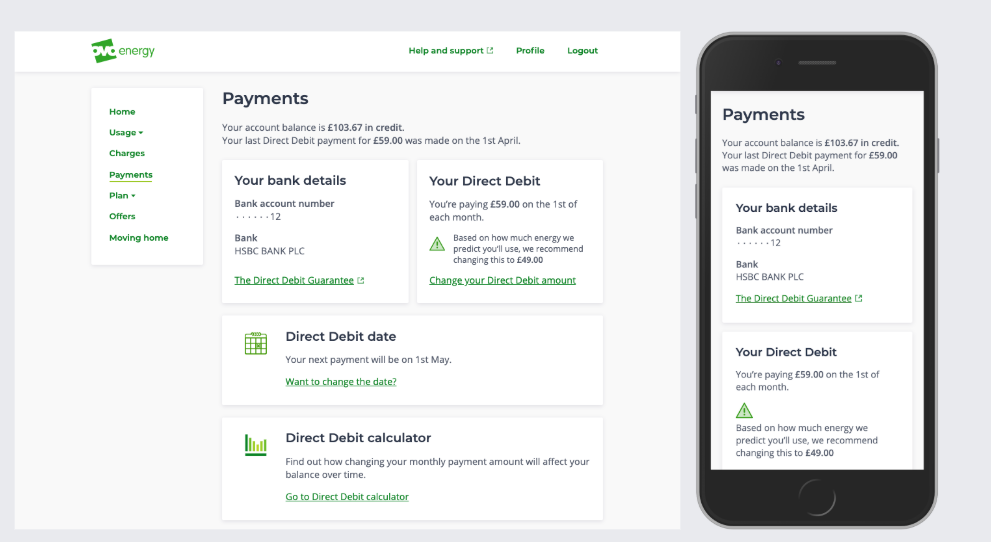 Step 2
Click on the Direct Debit calculator option, which should bring up your personal projections.
There's 2 sets of options now, you can choose to look at the next 12 months, or until the end of your contract, and you can choose the cost of the energy, or the estimated balance.
If you're in credit, and look at your costs, it'll looks like this: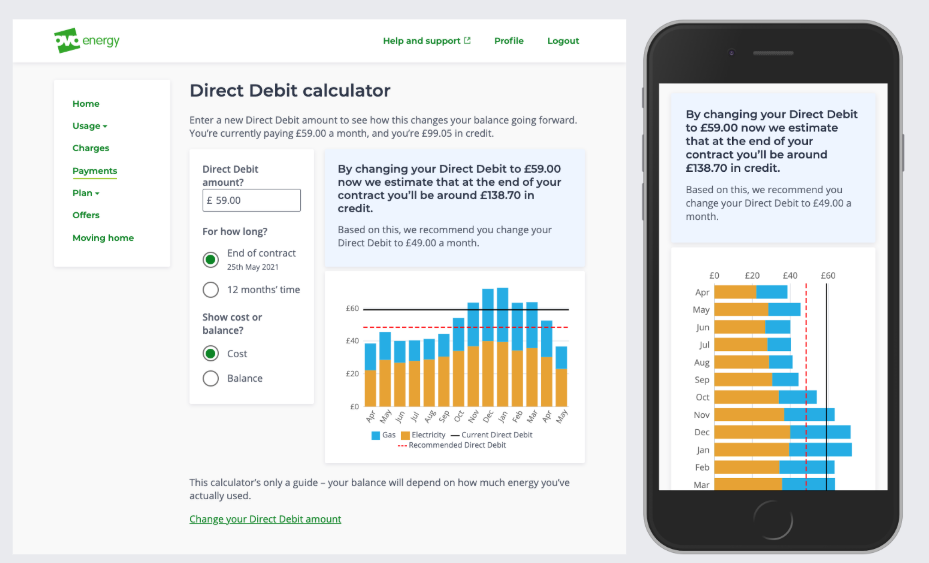 If we calculate that you'll end up in a debt, it'll show this: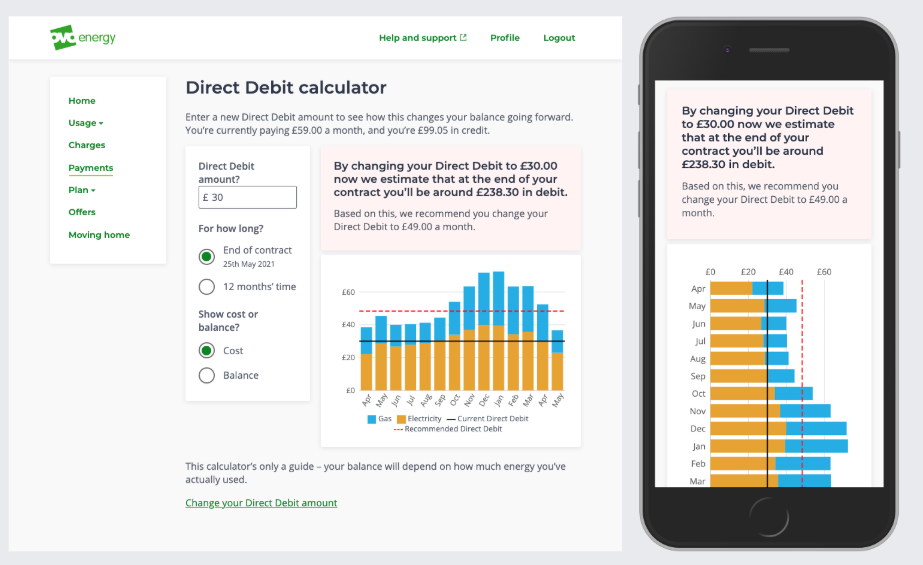 If you chose to look at the balance, and we estimate that you'll end up in credit, it'll looks like this: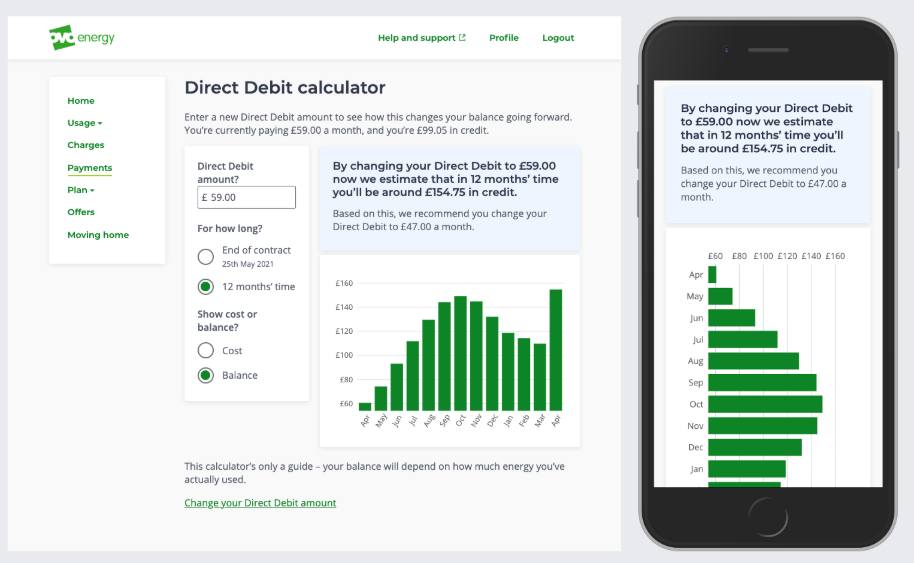 If it looks like you'll end up in debt, it'll look more like this: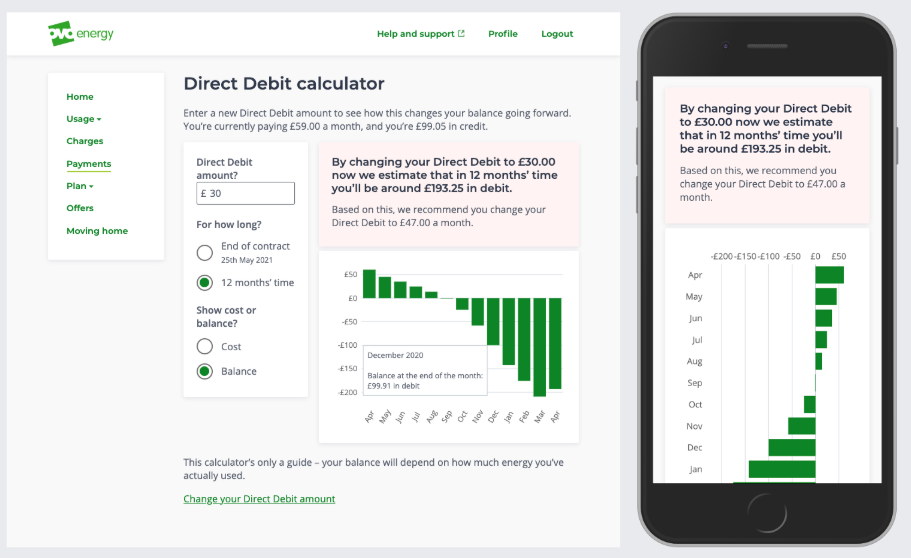 Please be aware that the mobile phone images shown above are what you'd see when using your online account via your device's internet browser.