You've packed your bags, got the removal van ready, and made sure you've got the contact number for the nearest takeaway to your new place, but how do you let us know you're moving?
It's simple with the new app - here's how:
Step 1:
Click on the moving home option to the left (or in the menu in the top right on mobiles)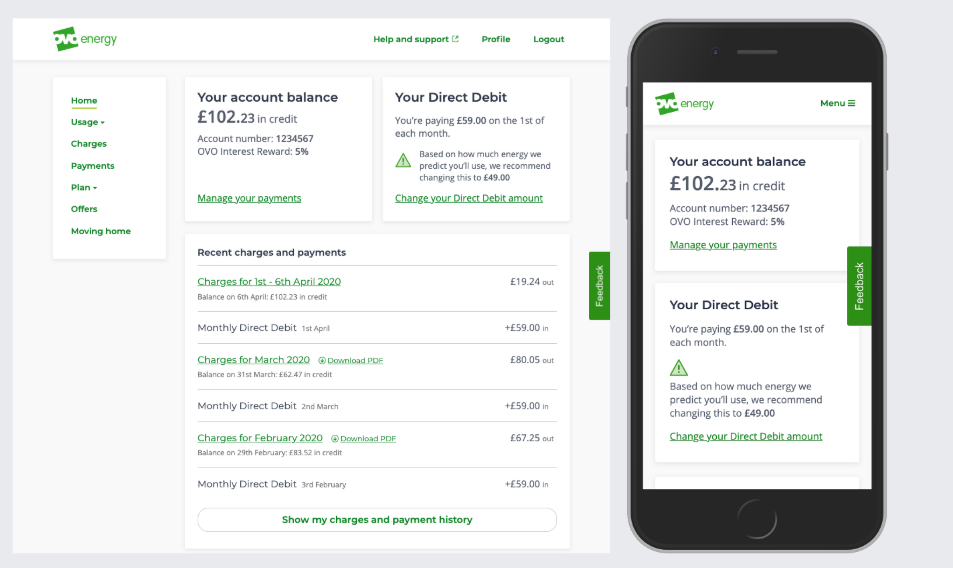 You should now see this screen:
Step 2:
Put your moving date in the day, month and year fields, and hit confirm.
Step 3:
If you get this screen, please try again: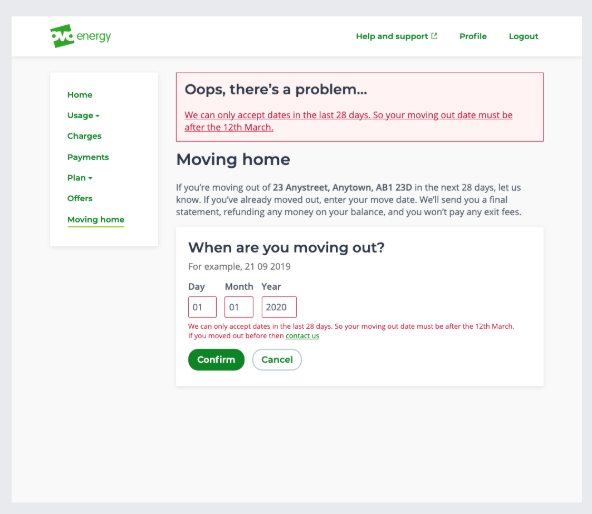 If you get this screen, you're all set!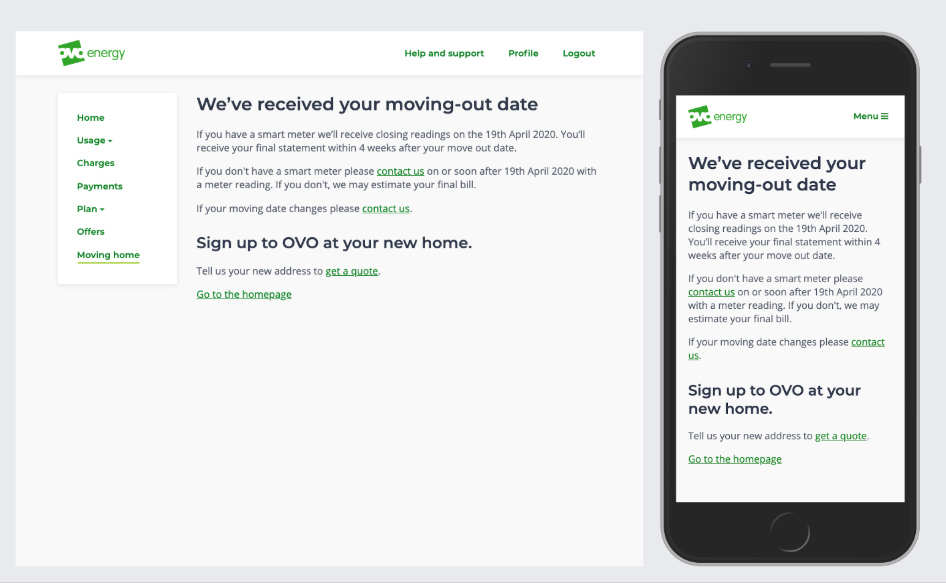 Step 4:
If you want us supplying your new property, click the get a quote link and see what we can offer you.
Please be aware that the mobile phone images shown above are what you'd see when using your online account via your device's internet browser.