Updated on 03/11/20: The info in this update box was taken from this topic on renewals: 
Your renewal options will appear when you hit your 'renewal window', which opens 49 days before the end of your existing plan.

When you log in online in this renewal window, you'll see this: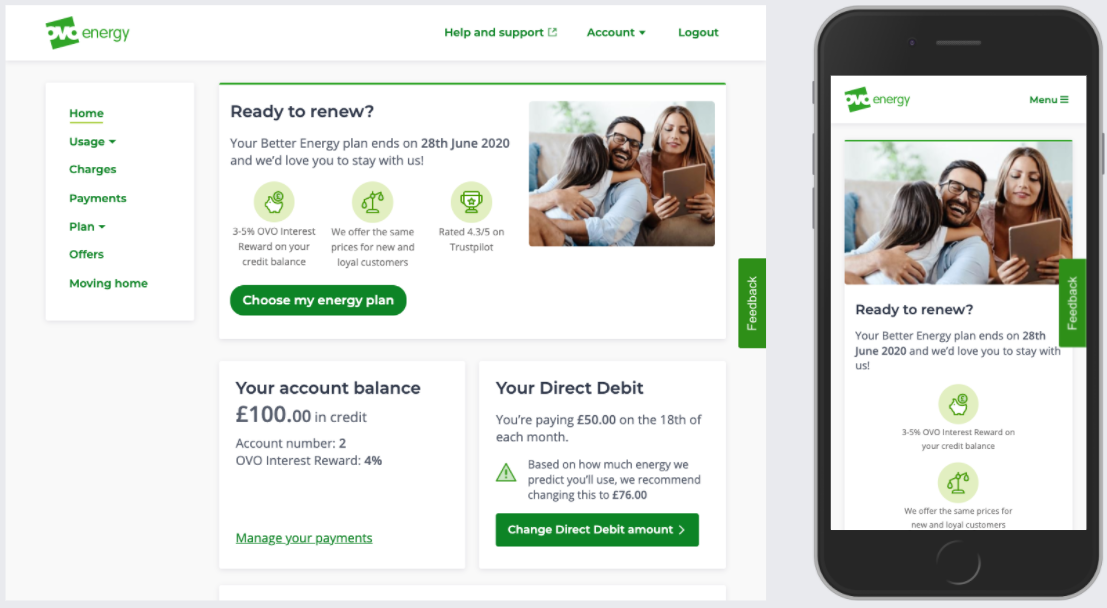 Select the 'Choose my energy plan' option, and view the plan available here:
The new plan will kick in the day after your current contract finishes! 
So you've just been migrated to our new online experience and it's time to renew - the best place to do this is on online through a web browser. If you're on the old My OVO, here's the topic you need.
We would've sent you an email/letter to let you know your current contract is coming to an end (usually in the last 49 days of your contract). So there's a couple of options available here, you renew, you do nothing and roll onto our Simpler variable tariff or you switch away without incurring exit fees.
We're hoping you'd like to renew with us, and here's how: 
Step 1:
Step 2:
If you're in your renewal window or on our Simpler tariff a the option to renew will be at the top of your home screen.

You'll also see this message on the Plan section of your online account.
Step 3:
Click on 'Compare our tariffs to choose a new fixed plan'.and you'll be able to select your new tariff.
Step 4:
So you've selected your new tariff, you now need to read through the plan you've chosen to make sure you're happy. If you are just click 'Confirm'.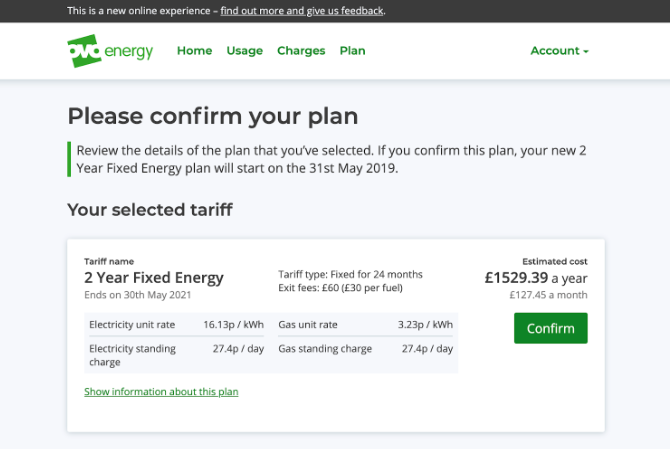 If we've recommended a different Direct Debit amount your payment won't change, the new amount doesn't take any current credit/debit balances into consideration. If you want to change the payment amount this can be done on the home screen.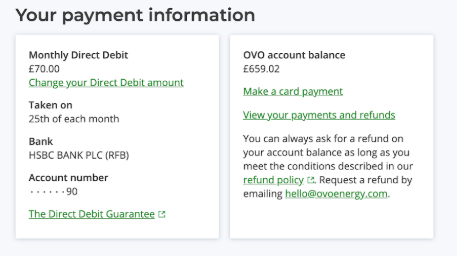 Step 5:
You're all done! Your new tariff will start when the current one ends. We'll send you an email to confirm the renewal.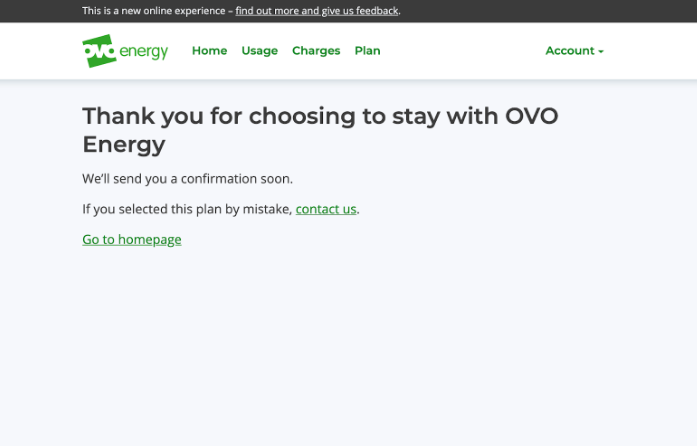 If you don't renew with us your tariff will roll onto our Simpler variable rate which isn't the cheapest way to pay.