We know it's good to be able to sort a refund when you're owed one, so we've made the process of getting one much easier for you.
Step 1:
Click the 'Payments' tab on the left: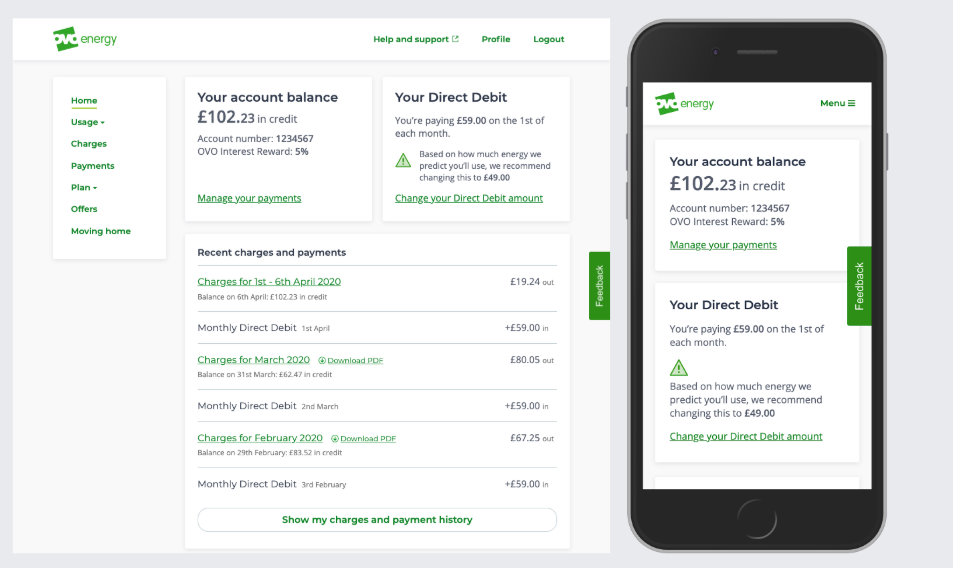 You should arrive here: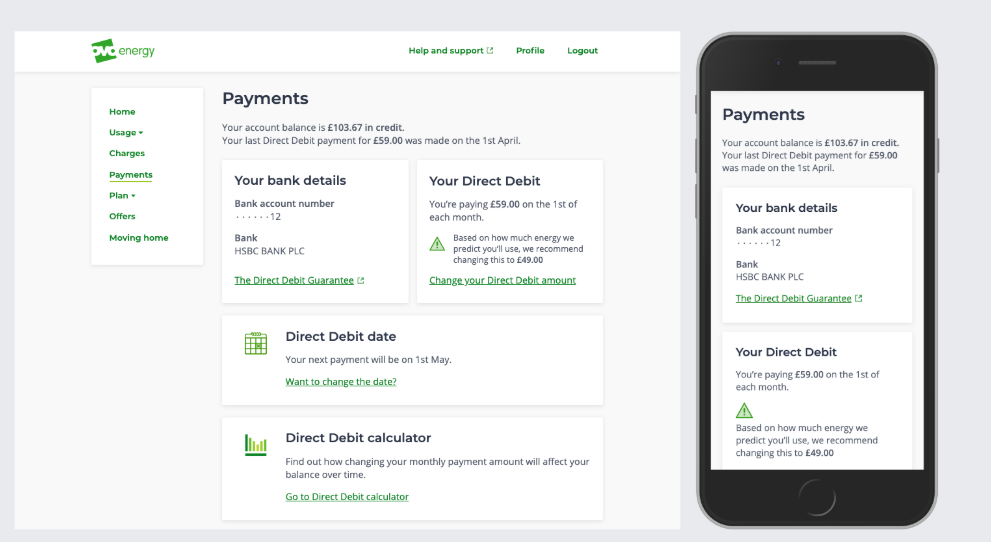 Step 2:
Scroll down until you see the 'Refunds' section, and click on it.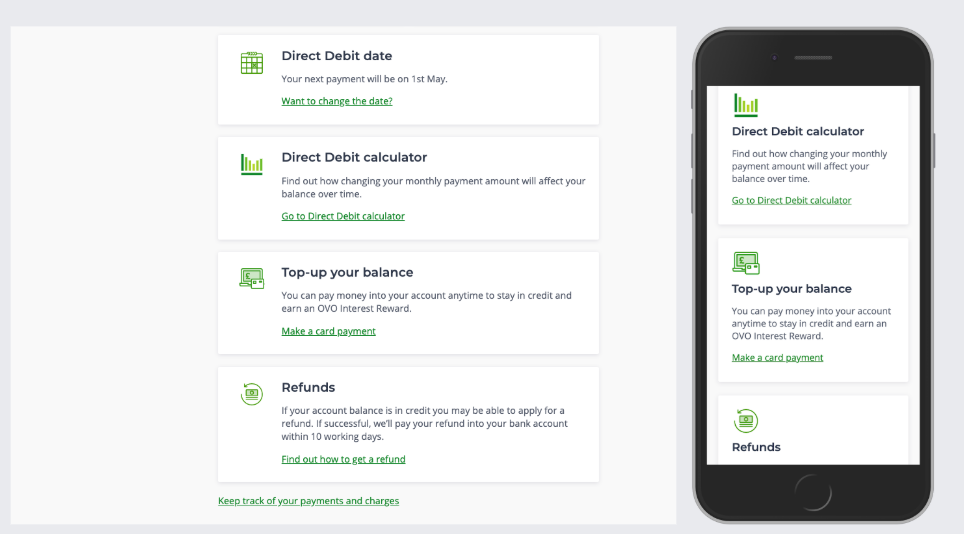 Step 3:
Take a read of the criteria, and if you tick all those boxes, click 'Apply for a refund'.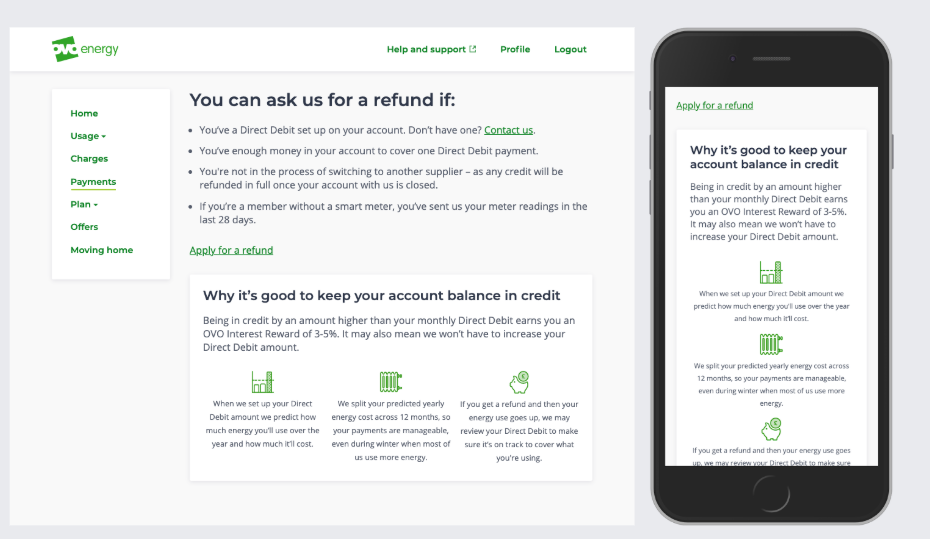 Step 4:
Type in how much you like, hit 'Apply', and as long as it's within the criteria, we'll get that processed for you.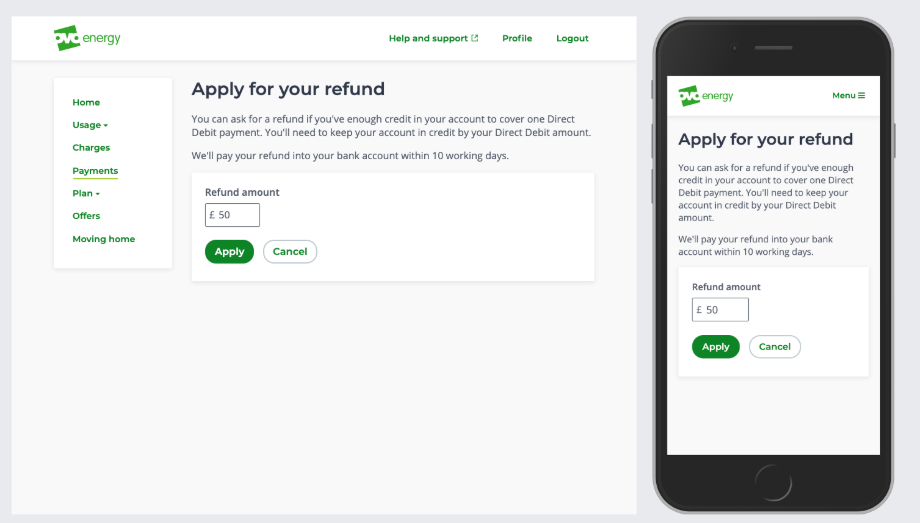 Please note: You're only able to do one refund in each 24 hour period. The 24 hour period starts from 3pm, so this means you can request two refunds on the same day, as long as one is before 3pm, and one is after.
This applies to all accounts using the same bank account, so if you have multiple accounts with the same bank details, you'll only be able to do one refund per 24 hour period.
Here's an example:
A Landlord calls on a Monday requesting refunds for three properties with that they pay for with the same bank details. 
You initiate the first refund at 11:30am on Monday

You can process the second refund from 3pm on Monday

You can process the third refund from 3pm on Tuesday
Please be aware that the mobile phone images shown above are what you'd see when using your online account via your device's internet browser.