It's rare you'll need to change your personal details, but a new phone or a hacked email address could mean this info needs updating.
We've made it much easier to do this on the new online system - here's how:
Step 1:
Click profile at the menu bar at the top of the screen.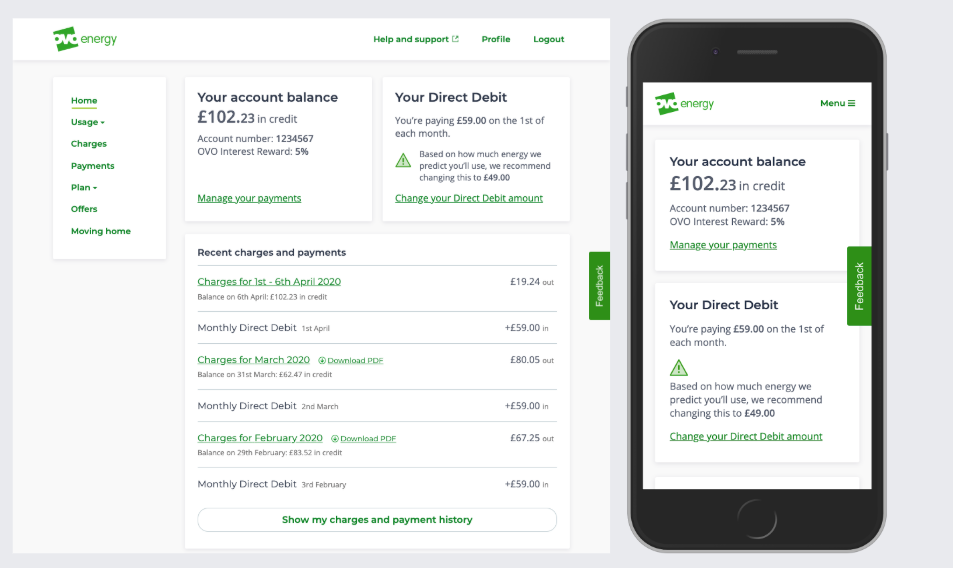 Step 2:
Here you can view all your profile details. If any need to be changed, click 'Edit your profile' at the top of the box.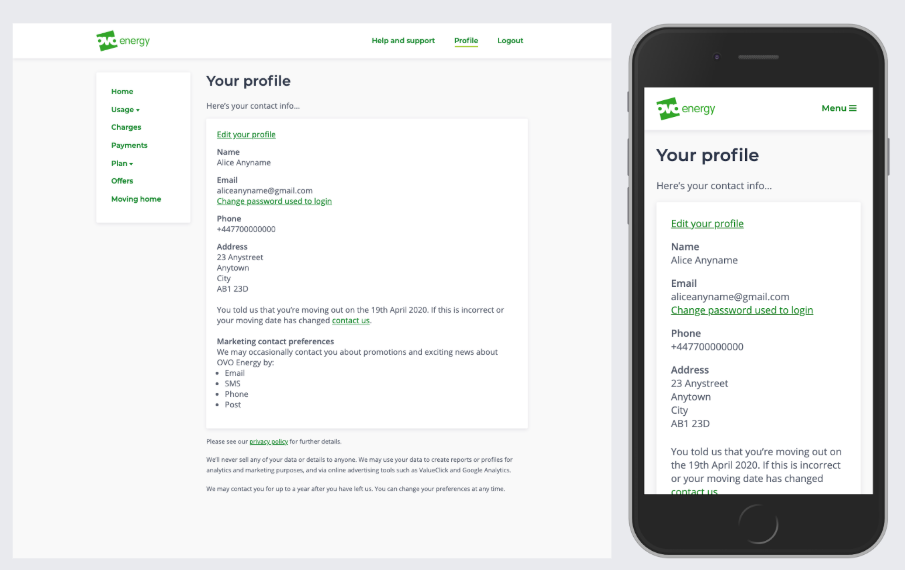 Step 3:
Happy with the changes? Hit save to confirm them. Hit cancel to revert back to the previous saved details.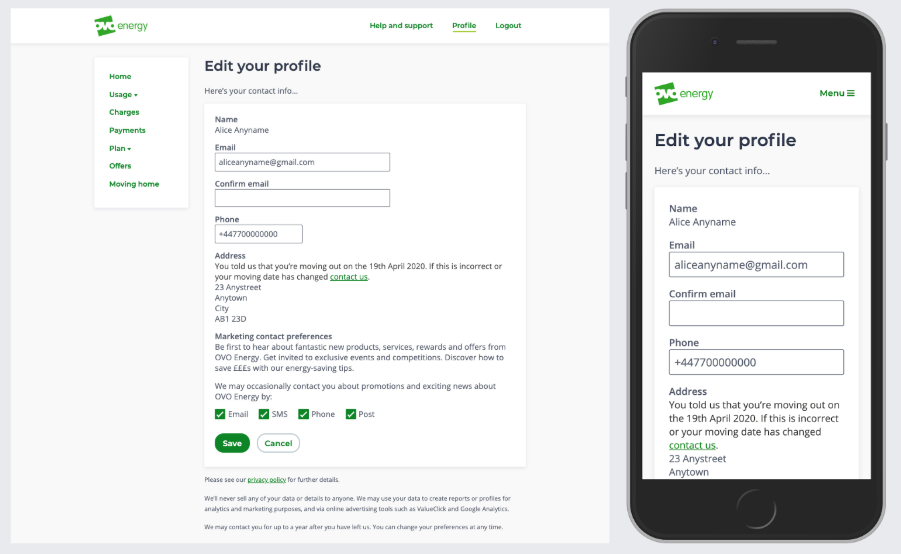 Please be aware that the mobile phone images shown above are what you'd see when using your online account via your device's internet browser.