Now you have access to your new online account, you may notice that you don't see any historical statements showing.
Worry not, here's a quick guide on how to find these!
Step 1:
Head over to the 'Charges' link on the left hand side of the screen (you'll find this in the top left menu if you're viewing the account on your mobile browser).
Step 2:
Once you're on this page, you should see the following 'migration' message at the bottom of the screen: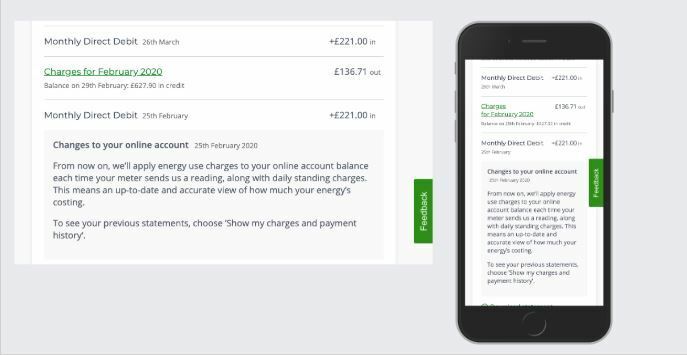 This message will show you the date that you were upgraded to our new online experience and how you'll see your future statements and charges.
Stage 3:
As the message will say, you can find all of your previous statements by choosing the 'Show my charges and payment history' option on this page.
Like before, you'll be able to view and download all of your statements in case you want to keep these for your own records.
Please be aware that the mobile phone images shown above are what you'd see when using your online account via your device's internet browser.