The energy industry is always going to be a complicated one, so it's expected that you'll have questions about certain processes or parts of your account.
We've added a help and support section to the online platform, so you can easily get the information you need.
Here's how to access it.
Step 1:
Click the 'Help and support option on the navigation bar at the top.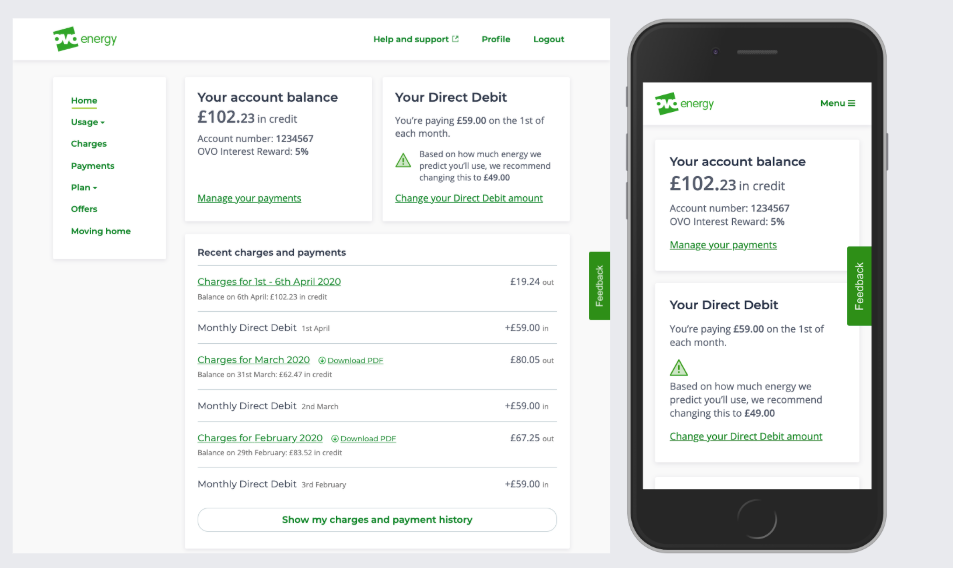 This is going to redirect you to our Help Centre. If you can't find exactly what you need there, head back to our forum to look for or create a topic with your exact query!
Step 2:
Search for any topic in the search bar, or have a browse of the quick actions or top articles below this.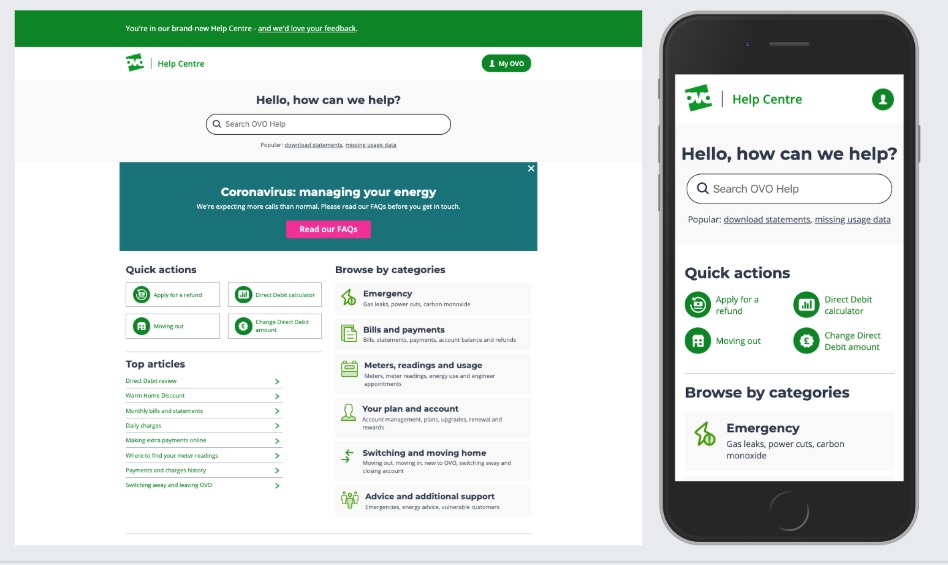 Please be aware that the mobile phone images shown above are what you'd see when using your online account via your device's internet browser.