We think our new online experience is great, but sometimes things can go wrong.

One good thing about this, is that our system should recognise most faults and you'll be notified of issues when you log in to your online account. Here's a run down of what you'll likely see and what you need to do.
Smart meter signal issues:
If we've lost signal with your smart meters, when you login to your MyOVO account, you should see the following message: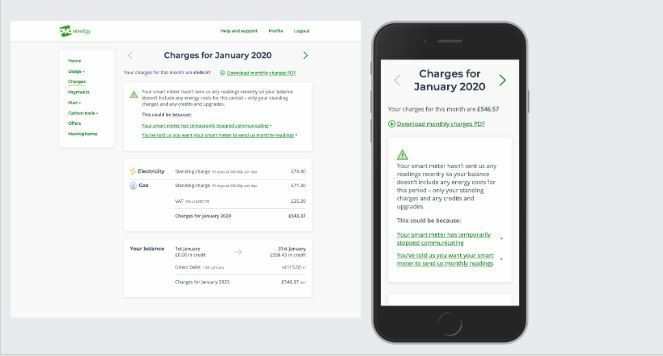 This is usually a good sign to let you know somethings wrong. In most cases, smart meters can drop out of signal with us periodically and the issues usually fix themselves, without OVO having to do anything.
However, it's usually best to reach out to the OVO team to make sure the problem isn't more serious or needs urgent attention.
Online server issues:
Sometimes, you may find you login to the online account and find the following message showing on your homepage: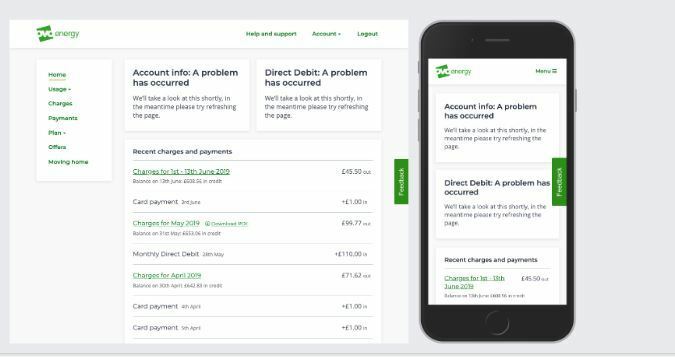 When you find a message like this showing, it could mean there's an internal issue with our systems. In most cases, these issues may stop you from accessing parts of your online account temporarily. 
With issues like this, there won't be anything you need to do, as OVO's technical support team would be on the case to get this fixed asap!
Reaching out:
If you need to reach out to the OVO team about your smart meters, or account, you can do so via the following channels:
Social Media: We're on Facebook, Twitter and our Help centre has online chat!
Please be aware that the mobile phone images shown above are what you'd see when using your online account via your device's internet browser.