We have undertaken a loft renovation in a terraced maisonette property in London (W12)converting our 1st floor 3 bed flat into two flats- a 3 bed split level flat and a 1 bed 1st floor flat. There is a 100amp supply cable coming into the property that also serves the ground floor neighbour. Surprisingly the supply cable also supplies the 1st floor neighbours next door.
So we've had three flats previously on this one 100amp supply cable and now with our split to two flats, we have 4 flats.
We've had British Gas out to the property a number of times to install a new meter for the 1 bed flat(the original meter serves the 3 bed flat) and each time the engineer onsite has a different story. The end result is that they will not install another meter with 4 flats on the same supply cable.
UKPN have visited and advised that while British Gas may not do this(BG want an upgrade to three phase before they will install another meter), some other providers will. Is Ovo a supplier that would install the second meter we require for the new 1 bedroom flat?
Best answer by Transparent 3 June 2021, 13:41
Thanks for asking a very detailed question and emailing the photos of your current setup, @granty90. I'll post the photos below so we can get an idea of what we're working with: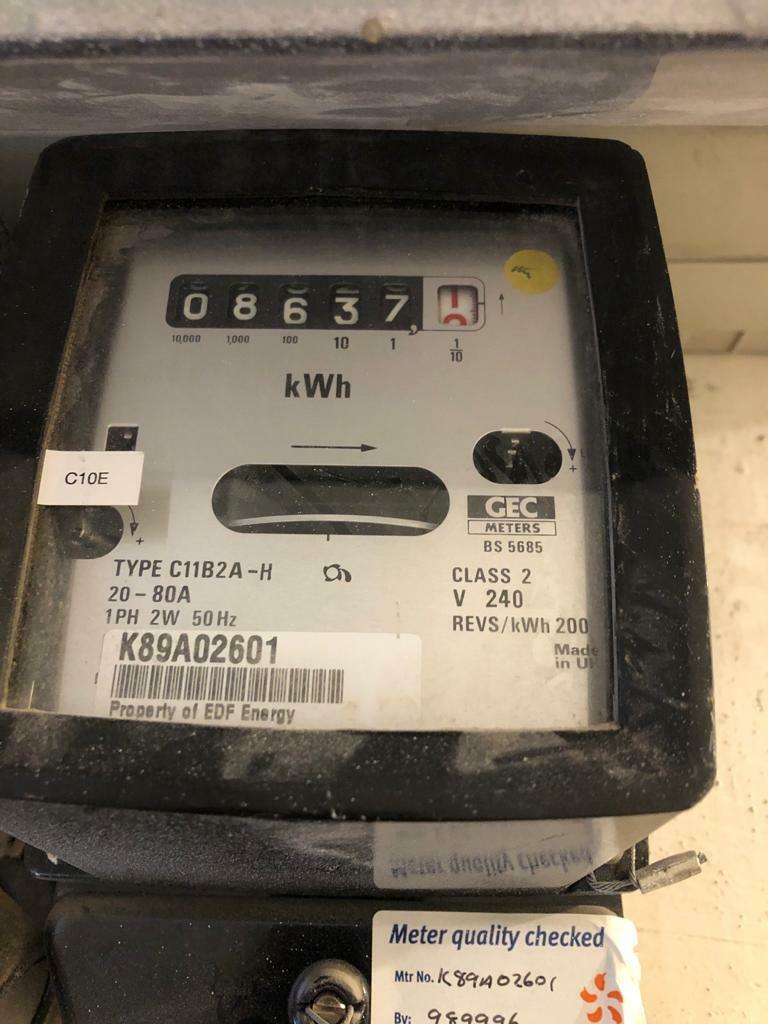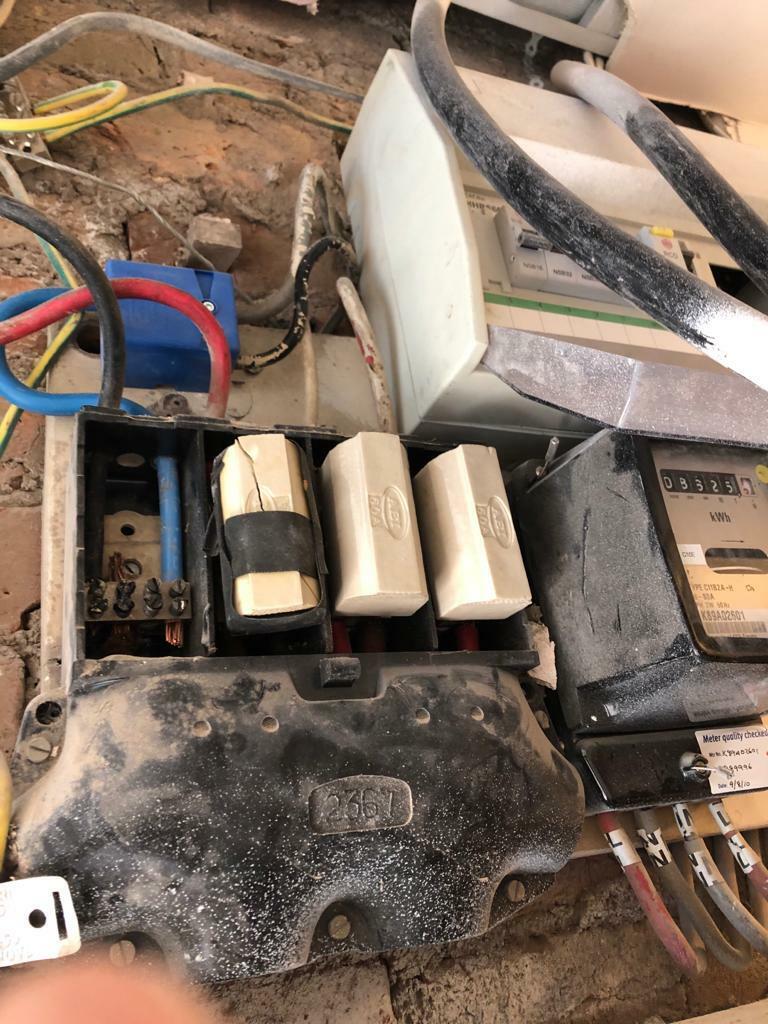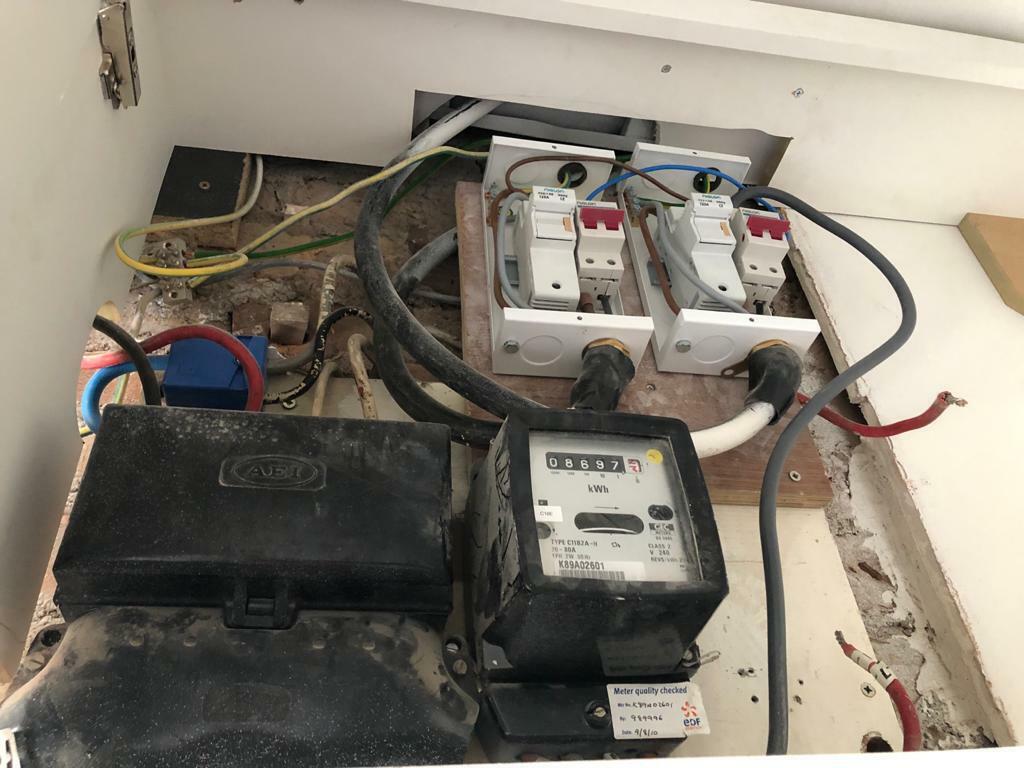 In terms of whether we'd be able to fit the extra meter, unfortunately we don't currently install new meters or supplies. There's more info on this relevant topic -
It's always worth asking these technical questions here though as we have many community experts on hand.
@Transparent, Am I right in thinking that this could require a 3-phase upgrade to install that extra meter?
Thanks for tagging me @Jess_OVO 
There isn't quite enough information for me to say whether it would be necessary to change this building to a three-phase supply. That would be dictated by UKPN (the regional DNO) based on the size/capacity of their incoming feed cable and the load characteristics of the sub-station transformer. I don't have access to their maps to check those parameters.
Even so, the above photos show a feed termination box labelled AEI in which there are three ceramic fuse carriers (and a neutral connection). That suggests the building was originally fed with 3-phase.
I am in any case puzzled that a BG meter engineer has visited the site and has not picked up the status of the Service Fuse, which is the responsibility of the DNO.
Can I refer you to the Tutorial on who is responsible for what?
This links to the MOCOPA guidance document on Service Termination and Issue Reporting, which describes faults and deviations from the standards for Service Fuses. MOCOPA = Meter Operators Code of Practice Agreement.
The broken Fuse Holder is a Fault Issue even if not currently serving the property. If 3-phase enters that Service Block, then the lower-end of the damaged fuse-carrier is still connected to a live wire. The MOCOPA Guidance suggests to me that the issue is class A03 (Defective/weakened fuse carrier) or A04 (Physical damage to DB equipment requiring immediate action) and requires immediate attention.
A Meter Engineer working for an Energy Supplier should apply the MOCOPA rules and call out UKPN immediately. These rules also state that they must not leave site until those DNO staff arrive.
Had the British Gas engineer worked to these rules, the issue of the cable capacity to the building would've been resolved anyway. The inspection by UKPN would reveal whether the other two phases were active, available and capable of taking part of the load from two of the flats.
This is not just a trivial question of whether an Energy Supplier is or isn't prepared to add another meter for the 4th flat!
Are you happy to take it from there @granty90 and call out UKPN for a Class A Service Fuse fault?
View original