Recently, I am unable to log into my Ovo app, even with the correct details.
It shows the following screen,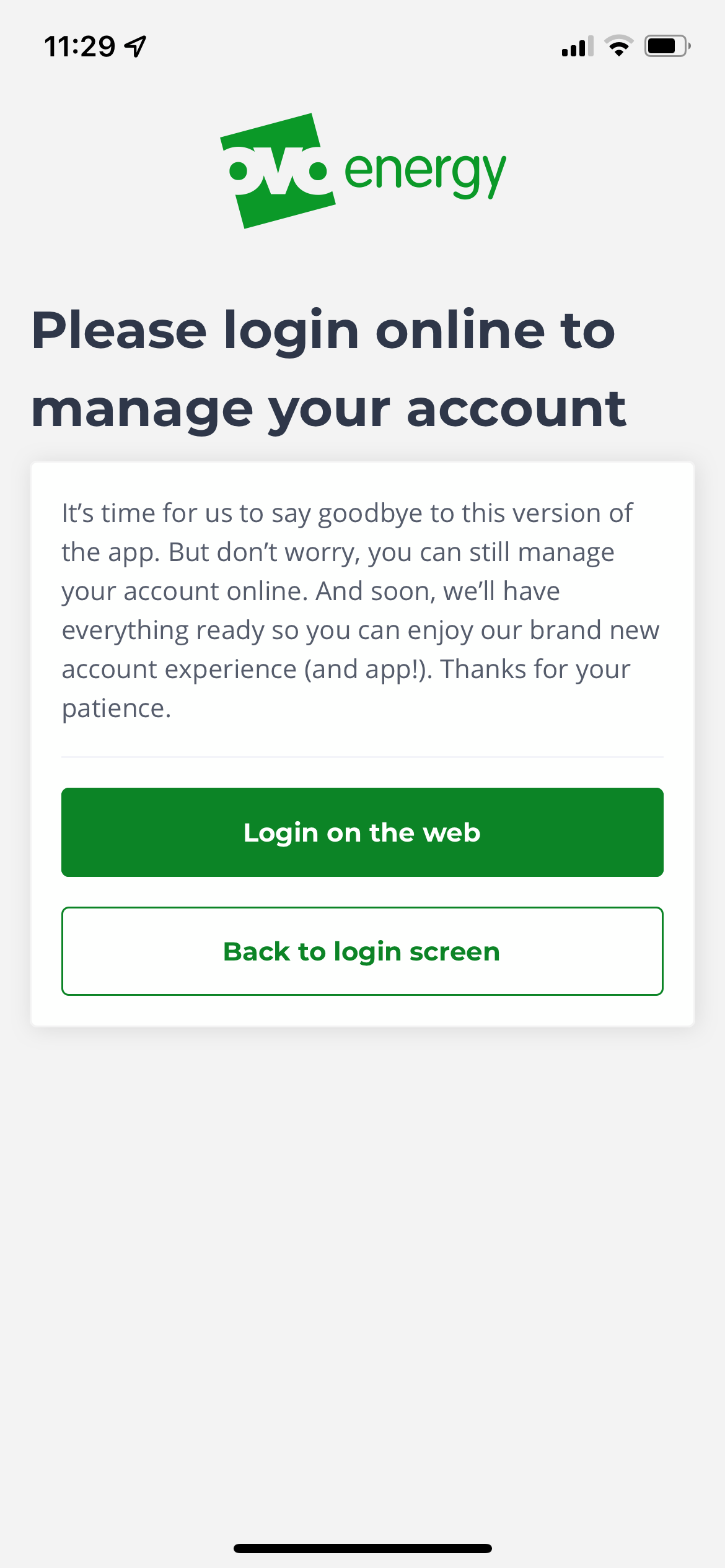 If I login online  through the website, there are no issues. There are no updates to the app on the apple App Store. I can successfully log in to the app to manage my parents Ovo account, so I know there are no issues with the app.
Anyone got any ideas? App v13.0.2-4829.
Many thanks!