My smart meter isn't working properly - the engineer told me to ring in 24 hours later, because the signal was low. I tried ringing, no-one was in at the weekend - so I went on chat and was told it could take up to three days for the meter. So either the engineer was wrong or the chat people were trying to fob me off - not sure which, but I'll get to the bottom of it on Monday.
In the mean time, there's something else I can't wrap my head around - the engineer also put tape around part of the meter - something about there not being a hole, or being a hole - and said someone else would come out to sort it. Anyone know why he might have done this? I've attached a picture.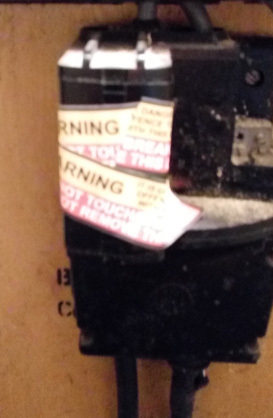 Best answer by Transparent 12 September 2020, 12:06
Hi @ChrisMc - this is a great question to post here on the Forum.
Yes, we do know what this about. The tape has been placed around the Service Fuse carrier. This belongs to your regional Distribution Network Operator (DNO). If I knew where you were in the UK, I could tell you who this is. (Please fill out your Profile page; thanks).
We have another Topic all about this subject area, and I expect that a Moderator will move this discussion across there next week so that others can find it in future.
If the Installation Engineer has identified a hole in the fuse carrier, then he will have assigned this Code A3, which is within the highest-level category. He is required to have notified your DNO before leaving site.
Your DNO will be contacting you to arrange that you have a new/replacement Fuse Carrier fitted within the next few days.
You can continue to use electrical devices within the home in the meantime, and your Smart Meter low-signal issue remains unaffected by this.
Please ask here if you'd like to know anything more.
View original