How do I change the date of my direct debit? I am a new customer and my DD falls on a date that's not good for me.
Best answer by Bumblebee 17 February 2018, 11:53
Updated on 28/07/21 by Jess_OVO:
Great question - of course you can change your Direct Debit date! The easiest way to do this is via your online account or OVO app (download for Android or iOS). 
Check out the 'Payments' page - you can change your payment date by clicking on the 'Change Direct Debit date' button -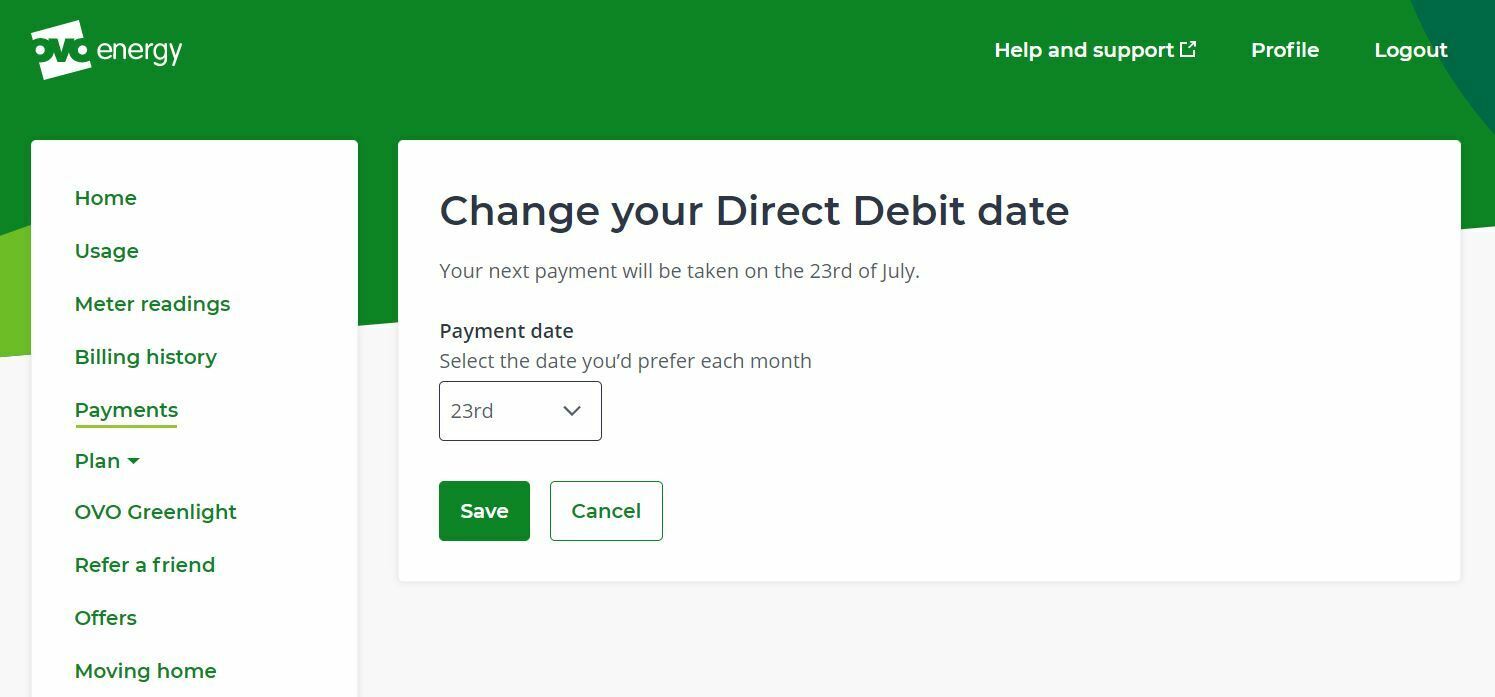 If the payment is due in the next 5 days, the change won't apply until next month.

If you need to change the date of your first payment, you may not have access to your online account yet to complete this yourself, in which case reach out to our Support Team who'll be able to get this updated.

You can find out more about Direct Debits on our FAQs.
View original