Without any consultation I am informed by e-mail that my Ovo account will closed and my direct debit stopped and then a new DD would be put in place and start with a new account.
The new site is terrible and provides little information about gas and electric usage and costs also the phone app no longer works.
I read that customers have asked for this how many? In coming days I will ask the numbers who wanted a change in a 'Subject access request'.
I found the old OVo very good and told friends and relatives and cold callers who wanted me to change suppler how good Ovo was well not anymore.
From the content of the change e-mail I thought it was spam and did not take any action, but today I see the changes made when I tried to log on a had to change my e-mail also the smart phone app did not work.
Ovo's getting more like British gas.
Best answer by Mw2870 11 October 2018, 20:26
Updated on 10/03/21: OVO Groups technology company, Kaluza, have built a billing platform, and moved over 90% of its customers onto it, across 2019 and 2020. More info on the new online experience here. The old billing platform will eventually be obsolete. 

This is the homepage of the new online account: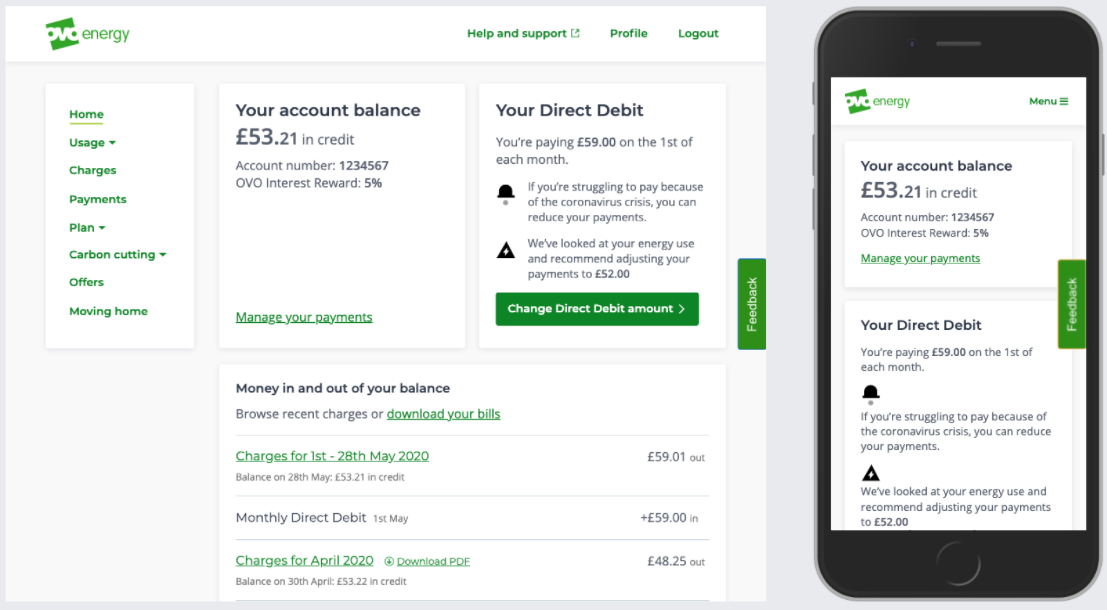 You can access your online account via your browser or via our OVO App! Download for Android or iOS. 
View original