Hi,
I hope someone can help me understand.
I pay my bill every month when it comes, normally I can roughly estimate how much I'm using. This month seems very off.
Initially when I submitted my meter reading on 23rd May it stated the bill was £104.12 and I was in credit by £13.99.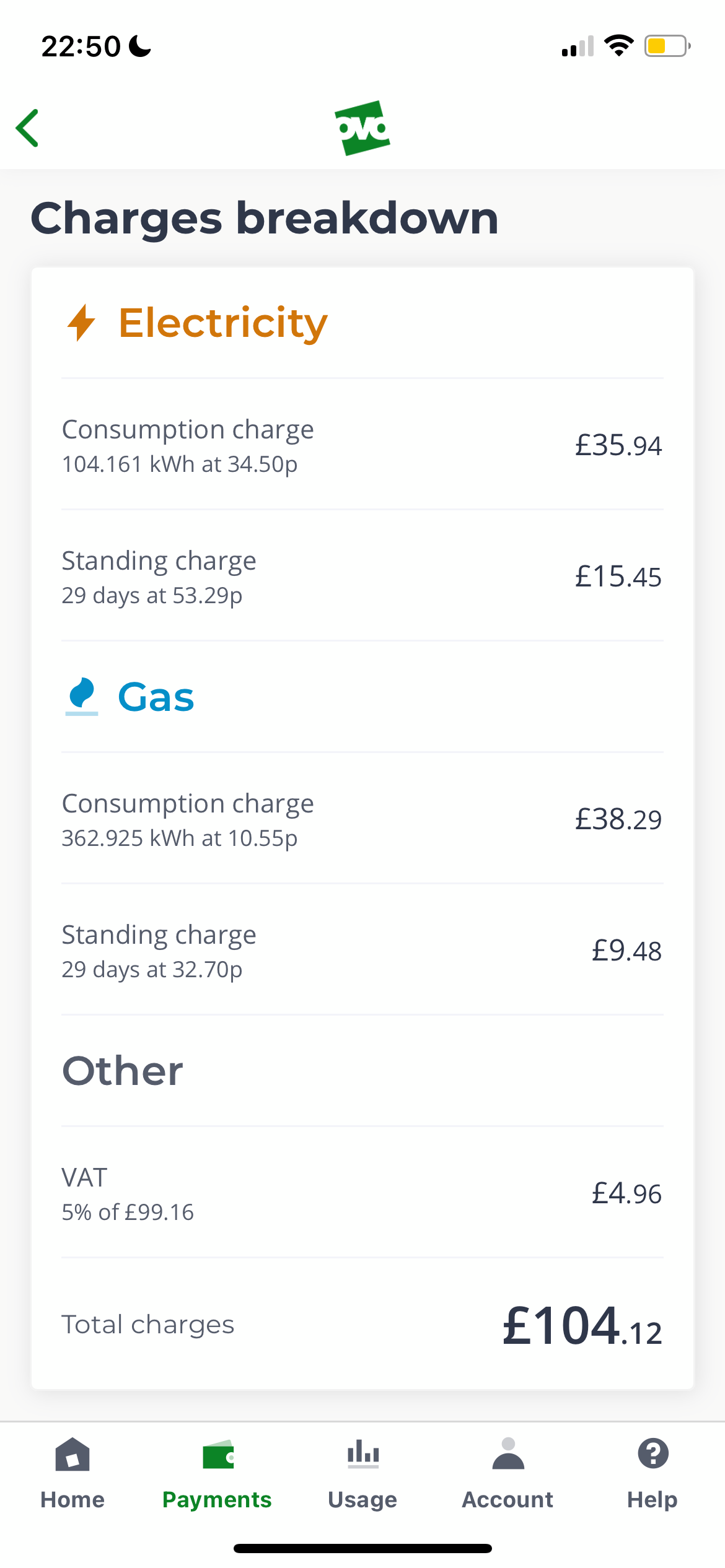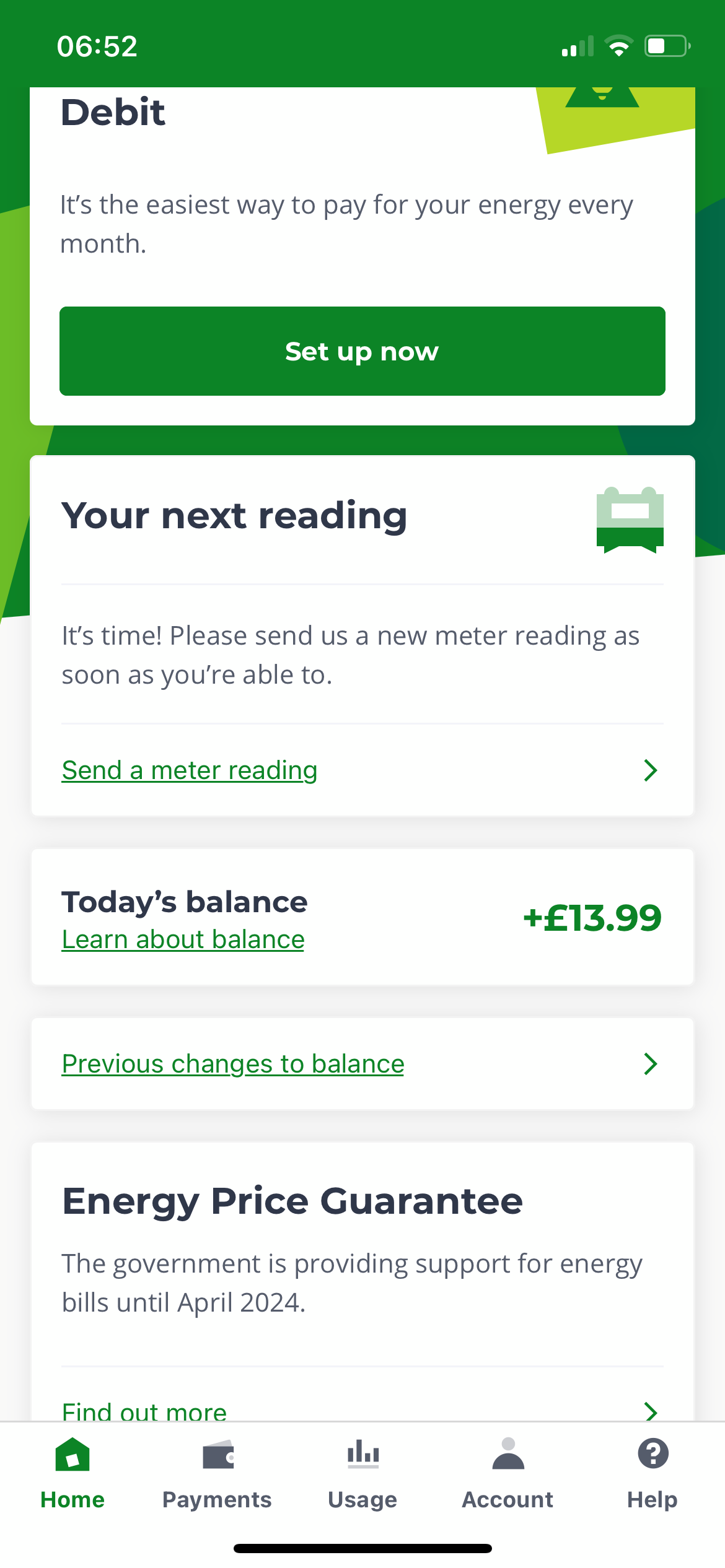 Then to my surprise I checked the next day and the bill went up to £105.03 no big deal only around £1 difference.
But I checked again this evening to see £185.73???
surely that's not correct and I have two consumption charges for both gas and electric. With the gas looking like I've been charged twice for the same thing, same units.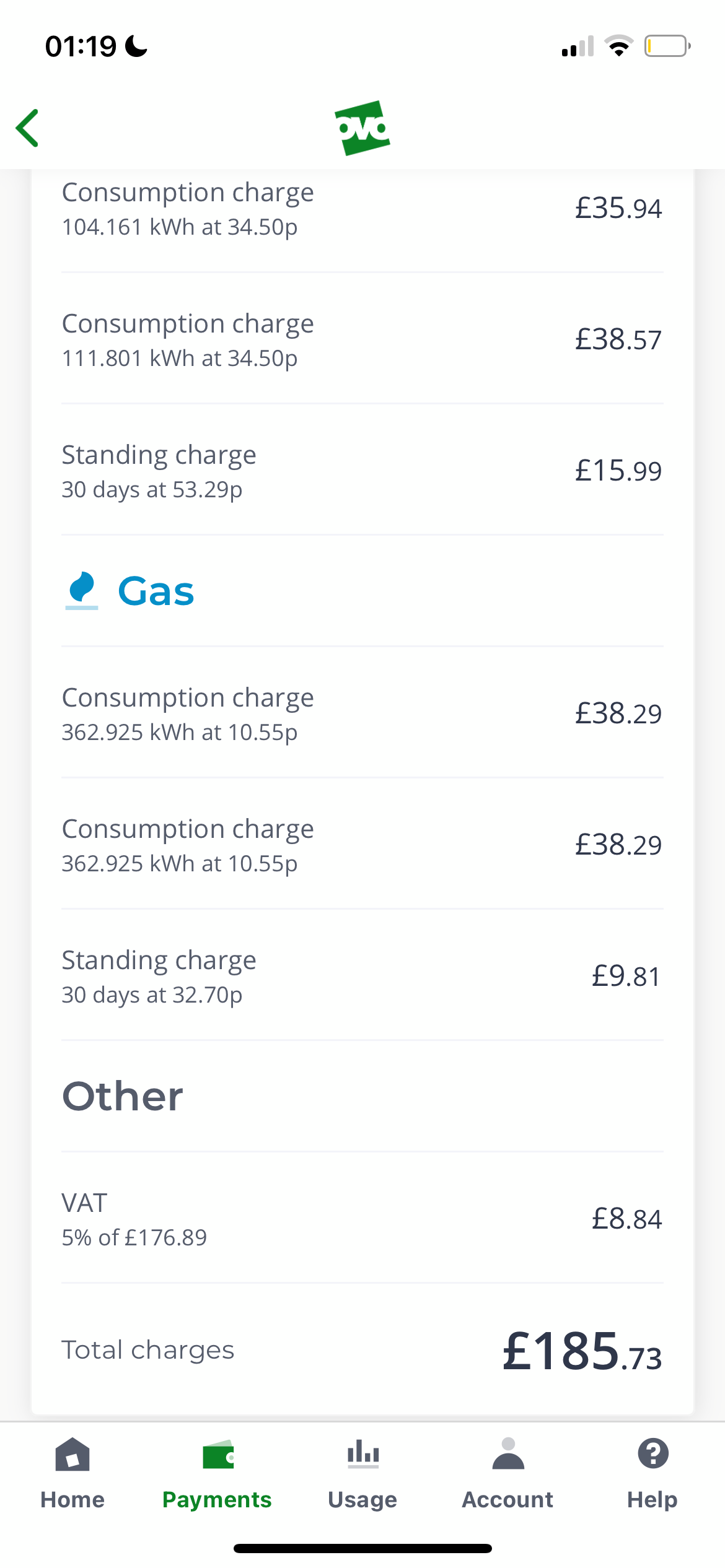 Can anyone help me with this or is it better to give them a call?
Thanks