I have a 3 Phase supply to my house. Years ago it had a commercial site here hence the 3 phase. I get humongous electricity bills. Scottish power have finally said they a have been billing me incorrectly. Before all this lockdown they were ringing every week for a reading. Told me to cancel direct debit to them until they could sort it out. For the last two weeks I haven't been able to speak to them ..no one in the call centre because of covid19. I have been taking the reading and keeping them. I took a reading last week the top figure was 563999 this week it is 564696. Does that mean I've used nearly 700 kw ? Surely not !! There are no decimal points on my display but I'm praying that the last digit is ignored on this type of meter and the usage is 70kw which would be about right because there is only Me and my husband living in the house. Oil for cooking (aga)and  oil central heating. 
Anyone out there help me on this one ? 

Kind regards 

Fiona
Best answer by Transparent 31 March 2020, 20:03
Hi @Fififi - I'd wondered where all the electricity was going!
I'm puzzled that you say there are no decimal points on your display. I've had a quick look online and found three images of Elster A1700 meters where the display screen is "live":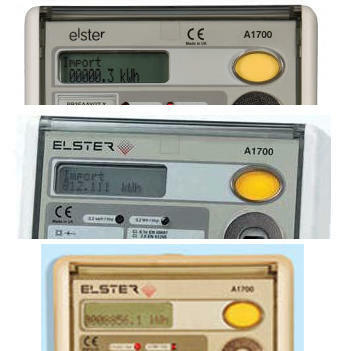 Although there are slight differences between the display formats, which is probably the result of different software versions, these three photos do suggest that you should see at least one decimal point.
Are you able to take a photo of your meter and post it here for us to see?
As for Scottish Power, I would strongly suggest you you email them rather than telephone. As their support staff are working from home, an email can be bounced to the correct person.
You also get to retain a time/date stamped copy of what you've written. That would provide very important evidence of the start of a "complaint". The Energy Ombudsman is only able to look at cases which have already exhausted the official complaints procedure of your Energy Supplier. So the email sets a marker in place which could prove important if/when a resolution isn't reached.
View original