I'm currently with SSE but hope I can get an answer here as they have been taken over by OVO. I have two separate electricity meters, one for standard rate, and one for storage heater and hot water, the latter being controlled by a clock which gives two separate charging periods.  We don't use the heater except for background (low rate is about 45% total usage) and I think Economy 7 would be cheaper.  Is this possible to move to a single E7 meter (smart if poss) and would there be a charge?  The whole system dates from the 1960s and so far as I know the only change has been two new meters a few years ago.  Picture of distribution board attached.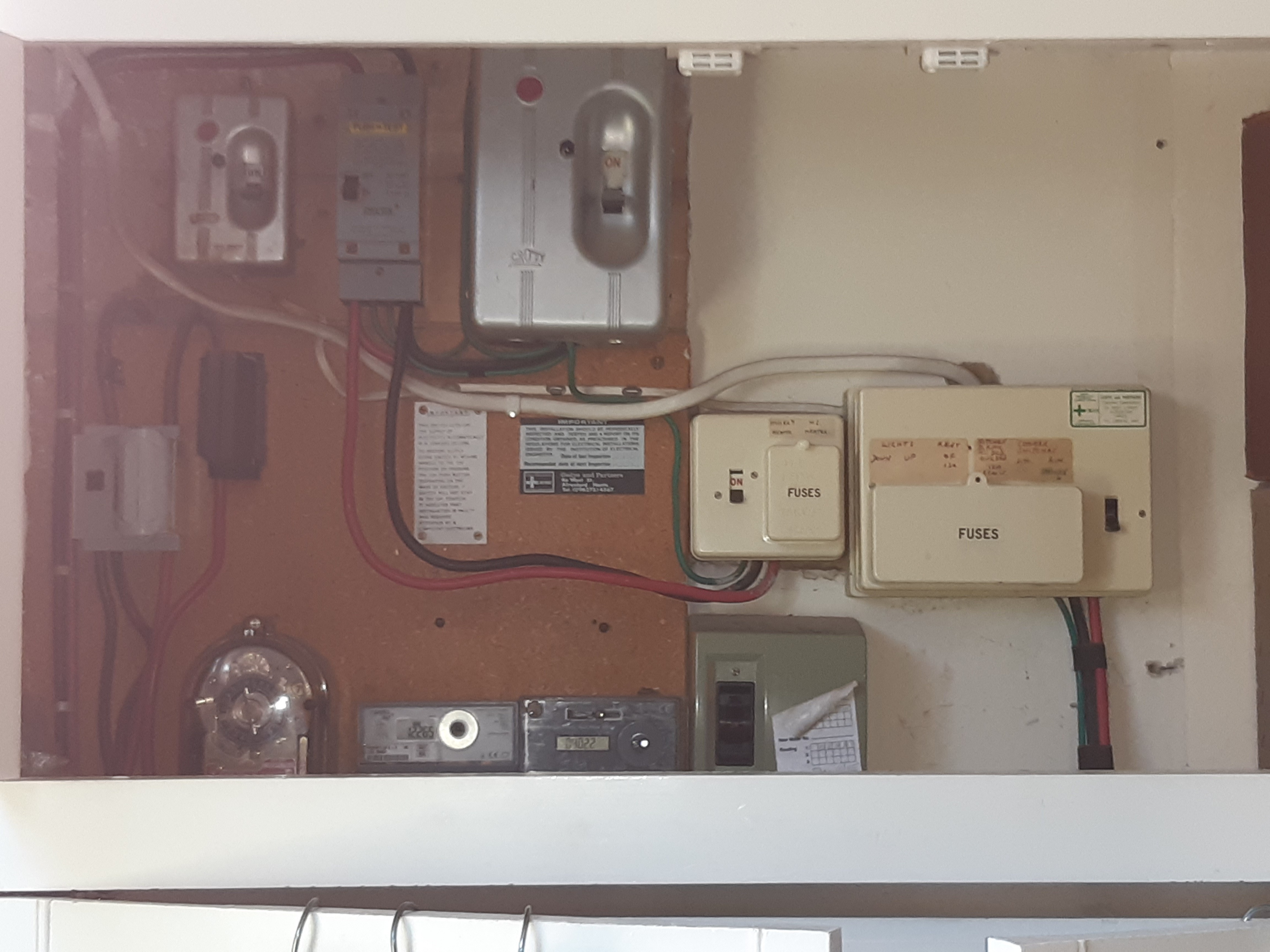 Best answer by Transparent 29 May 2020, 13:44
Updated on 23/12/20: Due to the low number of OVO members using storage heaters, we decided to focus on other tech solutions that can help them lower their carbon emissions faster, and on a bigger scale.
As a result we no longer offer Dimplex storage heaters with our vchage technology. If you've already signed up for it, this won't affect you in any way. Everything will carry on working just as it should. 
If you're thinking of buying new storage heaters, this handy guide tells you everything you need to know.
Hey @johnlbrooks - that's an "interesting" historical electricity fuse-board!
Your initial question is reasonably straightforward, although there are some alternatives to consider.
But the photo raises some other factors which are worthwhile considering… particularly around the area of safety.
1: Let's deal with the split tariff and dual meter question first:
Yes, the two meters and clock could be replaced with a single Smart Meter. Most domestic Energy Suppliers would probably fit a "5-terminal" meter. It has two "live" outputs which can be energised at different times according to the tariff-rules you opt for.
OVO are currently evaluating/testing a 5-terminal meter, which should be available for installation soon. See comments from @Nancy_OVO here.
There is an alternative option using a standard 4-terminal Smart Meter and some "smart" Dimplex Quantum storage radiators controlled by the Kaluza Platform.
I described this scenario to another customer here just a few days ago.
Since your immersion heater is a similar device, this could also be used with the same control method to make use of cheapest-rate electricity. I'd need to do a bit more research to check how this could work.
2: Safety of the existing installation:
a; The larger silver isolator switch at top centre looks like the mains incomer. We wouldn't fit that now. Your local Distributed Network Operator (DNO) needs to be asked if they could change this to the usual 100A Service Fuse.
If you don't know who is your DNO, fill out your Forum Profile and I'll work it out for you.
b; The green earthing wires are too small. They need replacing with 10mm² green/yellow wire and your earth connection (copper stake?) checked for compliancy. This requires a local electrician. I'm unsure if OVO would be prepared to change you to a Smart Meter unless you had adequate earthing.
c; Your only safety (earth-leakage) trip appears to be on the input to the fusebox feeding the storage radiators. There's no RCD that I can see on your lighting/power circuits. As the house wiring is old, there's an higher chance of faulty wiring which could cause damage, but fail to blow the fuse. Not good!
Personally I'd be asking a local electrician to quote for a new "split load" Consumer Unit. These come ready-built with two RCD (safety) trips and a range of MCB trips which replace the present set of fuses.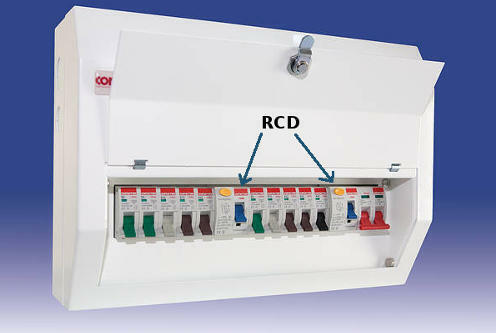 The Consumer Unit here has ten MCB trips of a mix of different Amp ratings. There is a wide range to choose from. This one I found on the website of the electrical wholesalers, TLC Direct.
View original