Hi guys
Can any one help with advice or signposting?
Here is my story, please bear with me as I am a severely visually impaired guy who uses assistive technology. I am hoping to return to OVO soon but there are "issues"
I moved in to my "all electric" social housing flat in early July and was advised that a heating upgrade was scheduled for this financial year. When I moved in there was a Comfort Plus White meter (3 different rates) which I soon found made it virtually impossible to switch provider.
I complained to my then provider who agreed to install a 2 rate economy 7 meter which they did, see pic.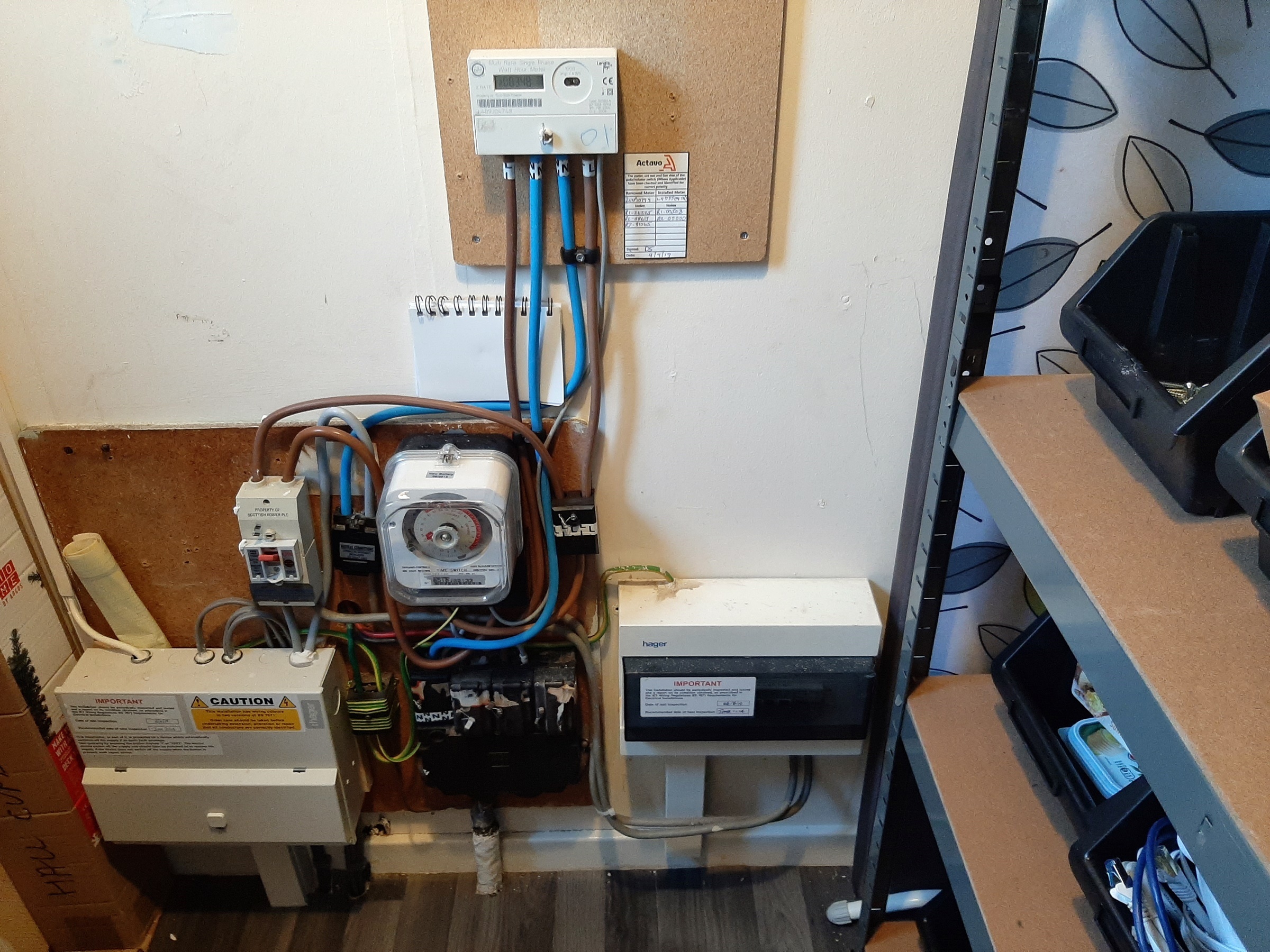 I have 4 storage radiators of which 2 have been condemned and the other 2 are both faulty. The result of this has been that my housing association escalated the heating upgrade and as of Friday just gone I now have a mains gas supply to my property.
This is only the beginning though. As part of the heating upgrade process I am responsible for choosing and entering into a gas supply contract with a new supplier. My housing association offer free provision of a PAYG gas meter however as I want a smart meter on a credit basis I have had to arrange this myself.
Because the smaller providers seemingly do not install new gas meters (new supply) and I have had to go with British Gas which is not a major problem and I have a gas meter being installed on Wednesday after which there will be a pretty swift installation of my central heating.
Now back to the electric, currently there are very few suppliers (if any) who are able to install the latest smart meters to an Economy 7 set up. I do not have a need for an Economy 7 set up and the remaining storage radiators will have to be removed.
Therefore I asked my existing electricity supplier if I could have a single rate smart meter installed. Basically they said this would incur a cost of £120 and could only be done in two stages, first install a standard single rate credit meter then install a smart meter.  This would all be dependant on meter change database being updated twice and also they said here may be other charges because the storage radiator consumer unit needs to be isolated/disconnected. Needless to say I am confused to say the least.
I have asked my social landlord about the storage radiator situation and any work required re isolation removal of the storage heating consumer unit. I believe this is work that has to be "certified"?
I have spoken to some energy providers and there are various answers.
Some suppliers will "switch" me to a single rate tariff on my existing meter and then once I have been with them for 28 days they will give me a nice new smart meter free of charge.
Some providers (including OVO, I think) will switch me on to their own Economy 7 tariff short term and when I am their customer they will do a free meter change to the latest smart meter and single rate tariff as soon as although this depends on smart meter availability. I am not sure about the implications of the old storage radiator set up wiring?
I am in a bit of a pickle and seem to be getting mixed messages from various energy providers and there is also the issue with some regards costs. I appreciate nothing is simple however my ultimate aim is to have a dual fuel gas and electric tariff with two smart meters, is this too much to ask?
Any suggestions, feedback, advice etc would be much appreciated.
Thanks in advance.
Best answer by PeterR1947 14 November 2019, 19:44
Updated 10/06/2020
"Essentially when your gas meter has been installed and the gas national database has been updated, we can take over your energy supply. Once you're on supply with us, we can arrange for a smart meter to be installed for both supplies on a single rate tariff. As you've mentioned the appointment would depend on engineer availability. "
@grahambenidorm I've been trying to follow the routes on the live and neutral cables in your "rat's nest" of wiring!  I'm fairly sure that the storage radiator consumer unit is that on the left as the isolation switch is off but I can't properly follow the cable routes from the picture.
Technically, in order to remove the consumer unit for the storage radiators, your electricity provider would need to come and remove the main fuses whilst an electrician could then do the necessary removals.
However, doing a meter change would require the main fuses to be withdrawn and the supplier should be licensed to do this. 
It would then be up to the supplier if they would just fit new meter tails from the new meter to the one consumer unit leaving the timeswitch and the storage radiator consumer unit disconnected and therefore no longer live (allowing them to be removed easily by a DIY friend or electrician if your landlord required this);
I'm unsure if OVO would do this although if they were fitting a single rate meter this would be necessary, maybe @Eva_OVO could comment on that
Peter
View original