Hi
We had our SMETS2.0 smart meter and IHD last year.
Looks like there's still bugs.  😉
As you can see from the attached photos, the IHD is properly synchronised and paired with the meter, the right meter, and it gets the meter readings, and the meter has the right time on it; however, the IHD doesn't have the right time.  No amount of resetting the IHD seems to cure this.  This means it messes up the night mode timings (and also confuses me, I keep thinking it's earlier than it is, lol!)
The IHD model is Chameleon IHD3-PPMID / CA30111.
The meter is an Aclara SGM1413-B.
The communications hub is a Toshiba SKU-1 Cellular.
(I have another photo I've not posted demonstrating that the MPANs match on both meter and IHD too.)
I know it's not a high priority issue but I thought I'd best feed it back to you.
Julie
x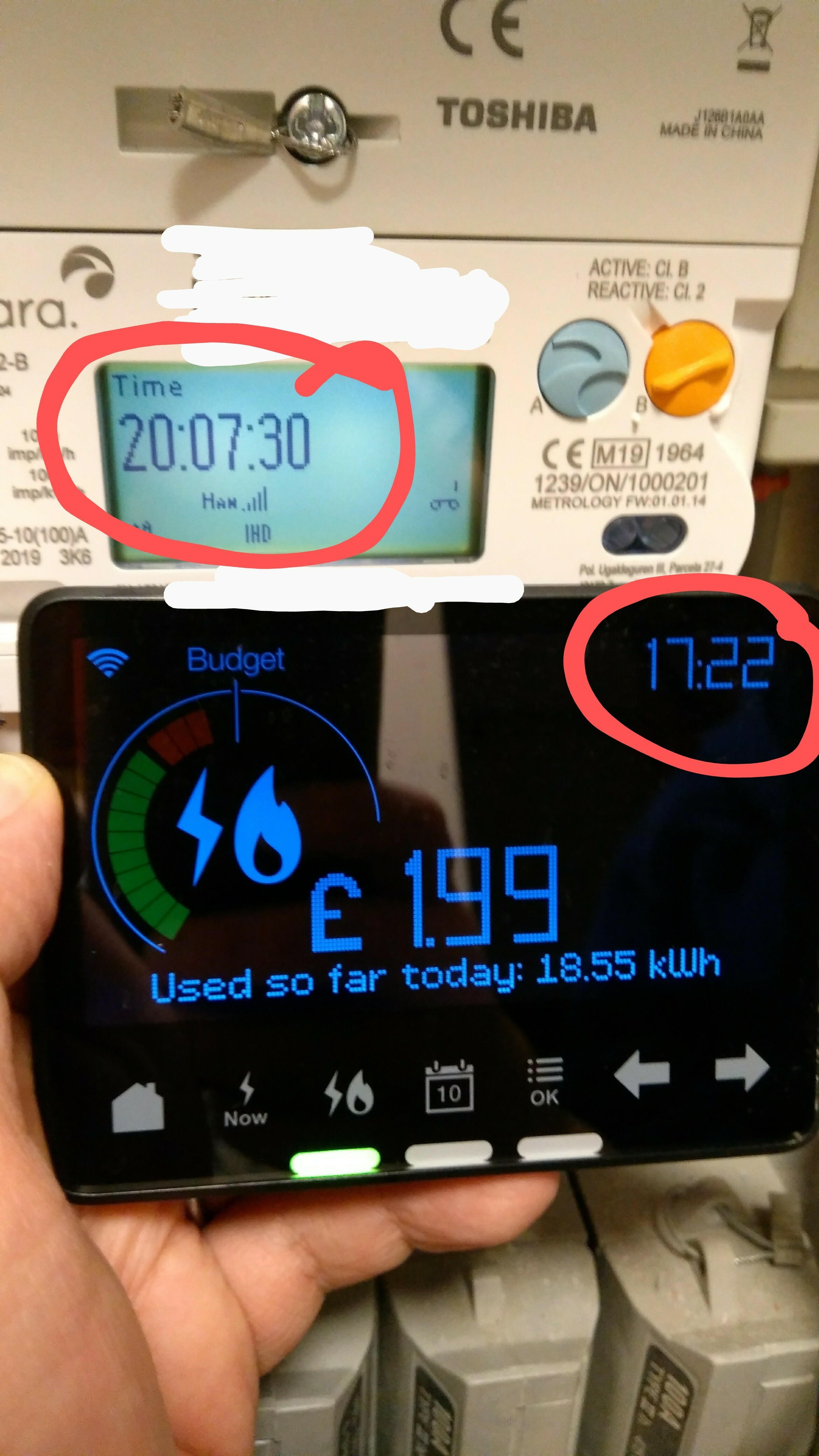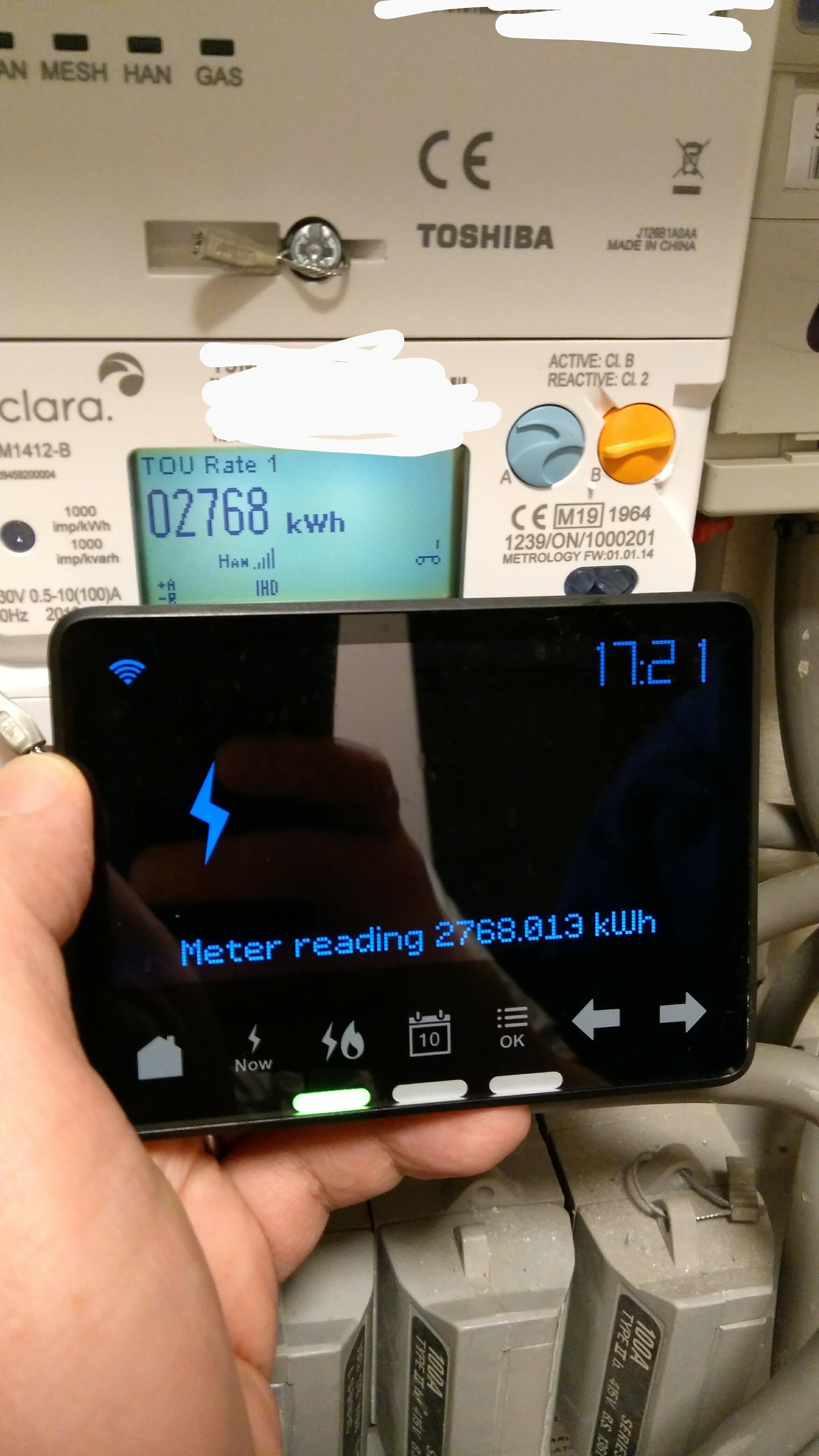 Best answer by BenS_OVO 27 March 2020, 19:18
Updated on 22/10/20: An In Home Display (IHD) showing the incorrect time is an indication that the device isn't 'paired' with your smart meter.

We've made guides for the difference type of IHDs, that will let you diagnose this pairing issue as well as other possibilities.

If you have a Secure Liberty smart meter and Chameleon IHD, see this topic. Or a Pipet, it's this guide.

If you have an Aclara or Honeywell/Elster smart meter, check out this IHD guide. 
We managed to get @jewelie 's IHD stating the correct time. This was done with a simple 'reading request' being sent to the comms hub. This was done by the Support team. We're on Facebook, Twitter and our Help Centre has online chat! If you think your smart meter and IHD aren't communicating with each other at all, see this topic to diagnose. 
I don't understand why this was the case but I'm thinking that maybe the daily read requests that go to the sites (the XREAD's) just skim read the comms hub and not a lot more. Whereas other requests (like the one I sent called a XRITM) send out a request to all the devices (including the IHD) and in the process make sure everything is in line with the said comms hub.
It makes sense as the system cannot pull an accurate read if the times are different. 
This is also how we (I hope we fixed) @Transparent's Gas readings not pulling through. 
View original