Can anyone help me solve this problem please ?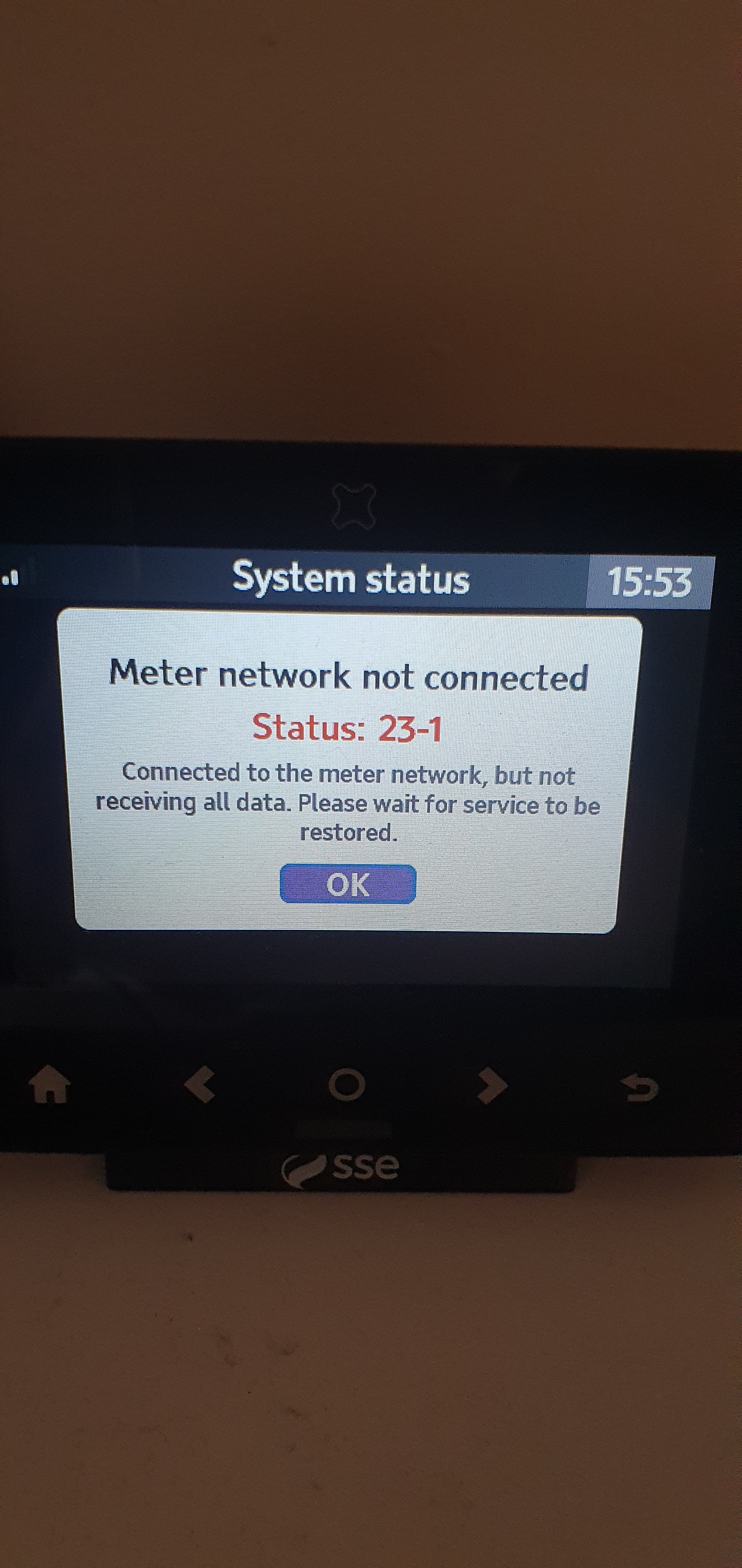 Best answer by Ed_OVO 15 April 2020, 12:27
It looks like there's an issue with your smart meter, In Home Display, or both, @Cookie16.
The best way for us to determine what the issue is is by completing a 'smart meter health check', which is a series of questions about your meter. Further smart meter troubleshooting info here.
To get in touch, please give us a call on 0330 303 5063, message us on webchat via the Help Centre, or send us a message to our Facebook or Twitter pages.
Thanks,
Ed
View original