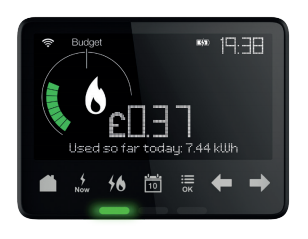 I've had a new smart meter fitted along with a Chameleon IHD - all working fine as setup by the engineer.
I've read several times on the forum of people asking how to connect their IHD to their WiFi. Do I need to do this and why?
The engineer told me that the meter connects to OVO via its SIM card and the IHD to the smart meter - no need for a wifi connection.
Best answer by Tim_OVO 8 June 2018, 13:11
Hi @markfiveo

We've now removed all online features that require the IHD to be connected to your WiFi. As long as it's connected to the meter's 'Home Area Network' (HAN), your usage data will show on the device. More info on this smart kit here: https://www.ovoenergy.com/smart-meters

Here's the topic discussing the removal of this online live data: https://forum.ovoenergy.com/ihd-in-home-displays-64/why-are-ovo-disabling-the-real-time-smart-usage-features-1746

Tim
 
View original