On Wednesday 6th March 2019, we had 'smart' electricity and gas meters installed.

We have a four bedroom detached, and our usage has always been modest, as may be seen below: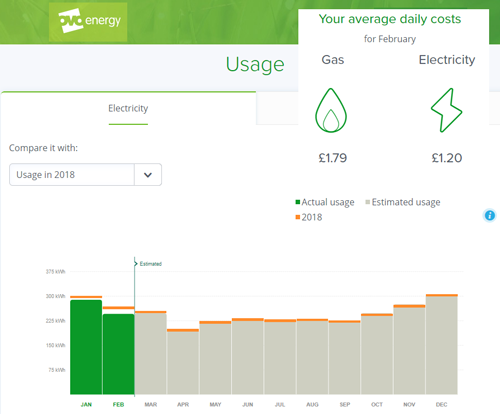 When the 'smart' meters were installed. we were supplied with a Chameleon Technology ihd3-PPMID. This has been displaying some frankly ludicrous numbers.

Given that I have - elsewhere - seen responses from OVO that always amount to 'these meters are always accurate and you the customer are therefore wrong', I am going to attach a sequence of photos of the IHD.

On the Wednesday, we had already noticed that supposed electricity consumption was rapidly mounting.

When we went to bed at quarter past 11 pm, the IHD claimed £8.77. The following morning, it claimed that between 23:13 and 23:59 , we had used an additional £3, despite everything being off or (a few) on standby, except for the fridge freezer (rated A).

On Thursday, we supposedly used £14.40, and then we surpassed ourselves on Friday with £15.10. So within three days £41.23 - or £13.74 per day an eleven-fold increase on our February daily average.

This equates to an annual electricity charge of £5,016.

And then there's gas. Well, yesterday, a whopping £38.17 supposedly passed through our huge array of gas burners. Well, actually, all we have is a gas boiler - and that was off for most of the day - as usual.

This equates to an annual gas charge of £13,932.



These figure are total nonsense.


BUT if you dig about and look under OK - OK - ACCOUNT INFORMATION, a completely different picture emerges. For 'Day 7 of a 1,860-day period' (and what a strange period is that? It's five years and 34 days!!!), it shows 'bill so far this period' £4.99 (electr.) and £3.40 (gas). Now, these figures are altogether more sensible.
Why are the headline figures at least 10x higher?
Are any of these figures dependable?
Why should "USED SO FAR" and "BILL SO FAR" be different at all?

Day 1 bedtime (23:13)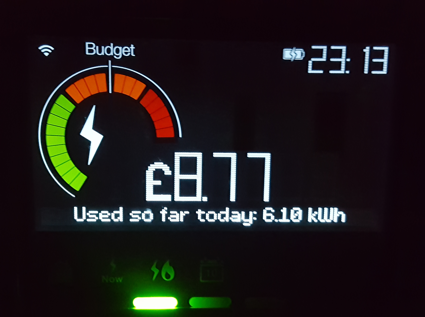 Day 1 (23:59)

Day 2 (23:59)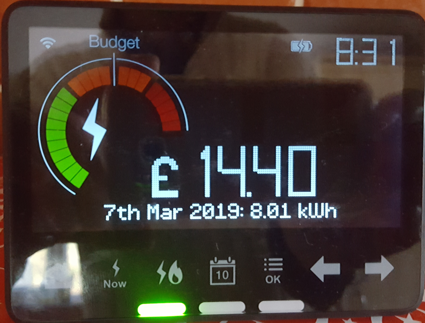 Day 3 (23:59)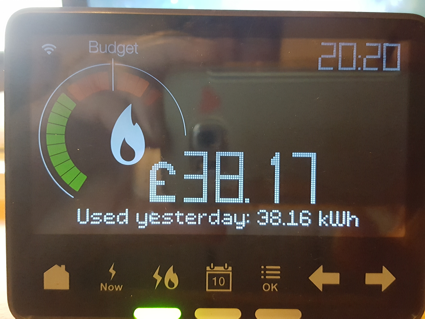 Any advice you can offer would be greatly appreciated.

If OVO do not respond to this, properly and in a timely fashion (by Friday 15th March), we will change supplier on Saturday.
Best answer by Transparent 10 March 2019, 16:40
Don't panic
@fosh90
This isn't a fault.
Have a look what I wrote about this
here
a few days ago.
View original