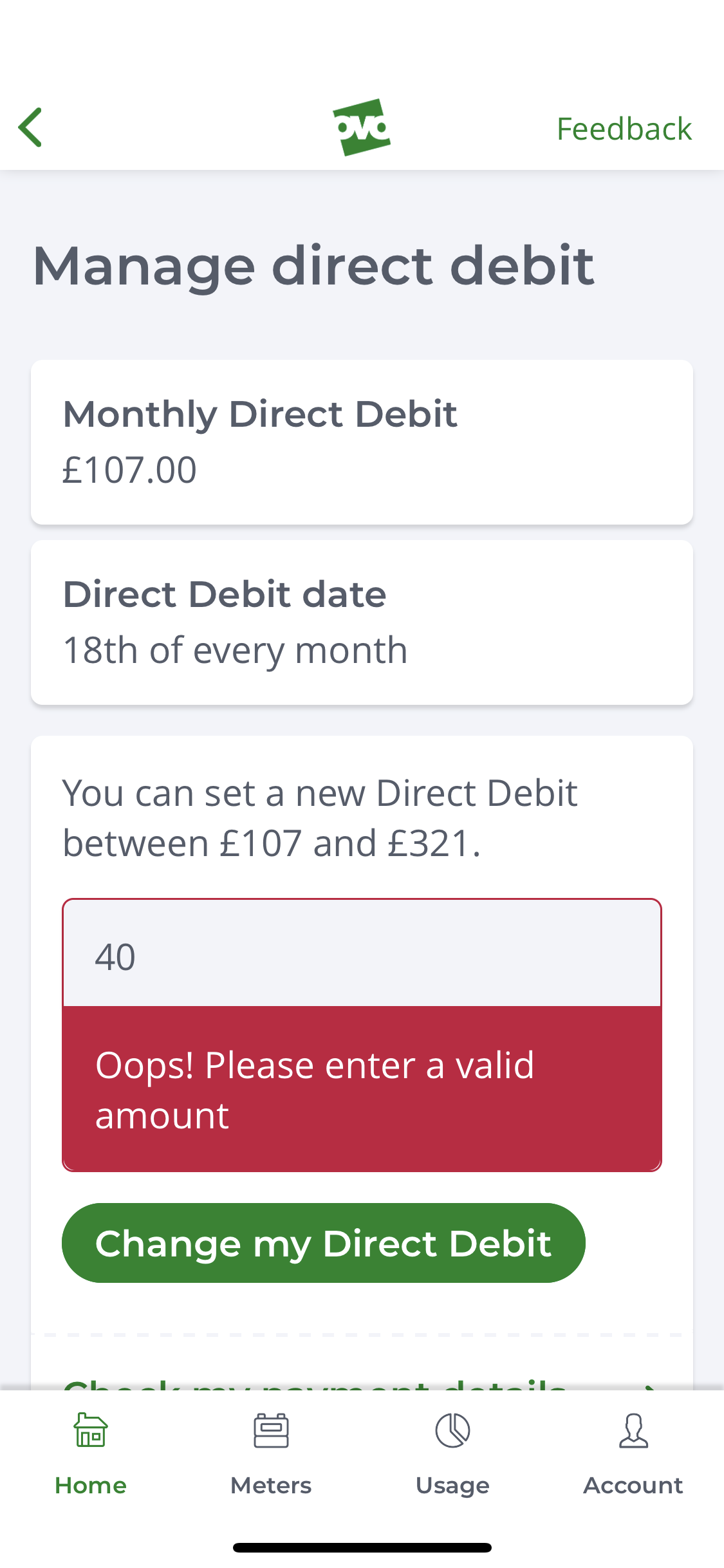 Good morning @Tim_OVO  @Ash_OVO  @Transparent 
This is a great concern to me, the hugely increase Direct debit has reared its ugly head once again, this time Almost TRIPPLE what is required and I cannot alter it, this needs to stop a lock needs to be applied to the accounts of V2G trialing accounts because at the moment we are seeing huge increases in DD charges causing upset in the community. 
 
I have Email hello@ovo however this still need highlighting as I did highlight it in January however nothing has been actioned. 
 
please see  below screen shots 
Best answer by Tim_OVO 26 October 2020, 16:11
Thanks @Jequinlan @Leo Moran @aaronr  @D10hul  , appreciate this live feedback as always! 
I have confirmed the Direct Debit check in mechanic still uses your usage projection to calculate costs, and an ideal payment amount to keep you out of a debt of over £50 by your contract end date. More info in this topic guide. 
As a result it does not factor in your credit balance being topped up with regular export payments. 
The current way to avoid unnecessary Direct Debit increases and credit (of which you'd get 3%+ interest), is to reach out to our Support team, who can put in place a 6 month freeze on these check in's. 
View original