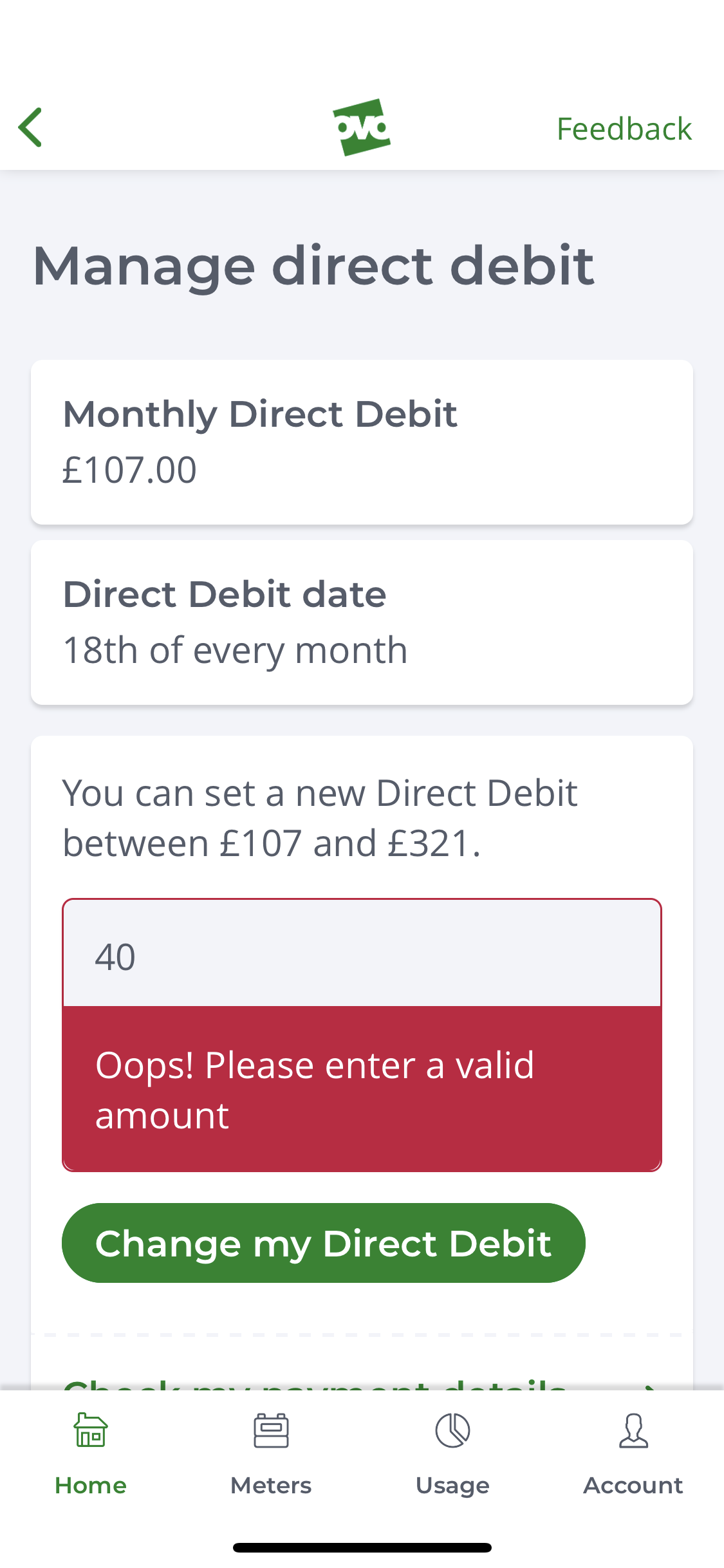 Good morning @Tim_OVO  @Ash_OVO  @Transparent 
This is a great concern to me, the hugely increase Direct debit has reared its ugly head once again, this time Almost TRIPPLE what is required and I cannot alter it, this needs to stop a lock needs to be applied to the accounts of V2G trialing accounts because at the moment we are seeing huge increases in DD charges causing upset in the community. 
 
I have Email hello@ovo however this still need highlighting as I did highlight it in January however nothing has been actioned. 
 
please see  below screen shots 
Best answer by Ash_OVO 12 February 2020, 13:22
Hello @D10hul 
Thank you for getting in contact. 
I can confirm that at the moment OVO is working on improving the algorithm for V2G customers on the V2G trial. As exports are subjective, creating an algorithm to accommodate exports and the need for a realistic Direct Debit for your energy usage is no easy task. 
In the meantime, OVO Care should be able to suspend your Direct Debit reviews temporarily, to arrange this, simply give the care team a call on 0330 3035063. 
View original