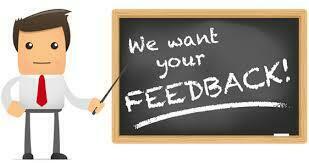 We are looking for your feedback, as we are thinking about some changes to our Refer a Friend reward scheme.
Currently if you refer someone to OVO and they sign up, you both receive a voucher from a choice of retailers, however we're thinking about changing this from a voucher to credit on your account.
So if you refer someone, instead of getting a voucher, you and the person you refer (once they have come on supply) would have £50 of credit applied to your energy account.
Again, there would be no limits at this stage on the number of people you could refer, so the reward opportunity is endless!!
So what do you think about this? Good idea? Please get commenting below and share your thoughts.
Darran