I've stumbled across a cheeky little scam on the Wonderweb, which you need to know about...
If you're trying to contact a company and haven't found their phone number, you might well be tempted to Google it. Makes sense, right?
I Googled "OVO energy customer service", and top of the list was This :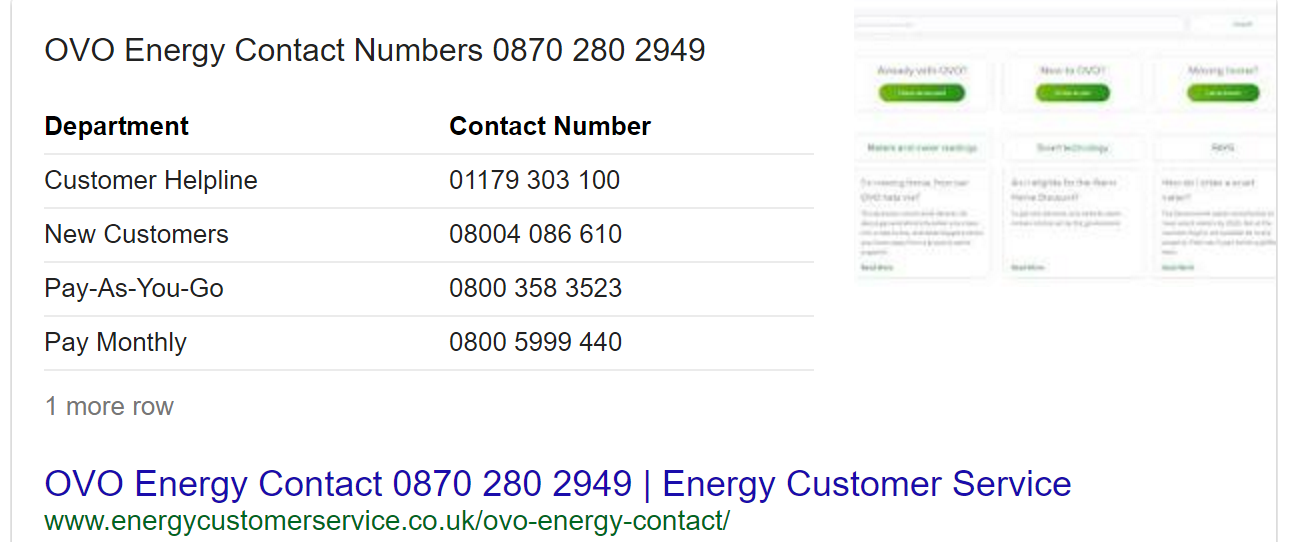 If you were to call the 0870 number you would indeed be connected with OVO customer services, but the call is routed through the scammers Chargeable Number, and you end up paying for the call, and 0870 is not cheap. I've seen ones with 0843 numbers too...
Apparently it's not even illegal and so companies are powerless to stop it going on.
OVO's number: 0330 303 5063
But it's not just OVO, this can happen Any Time you google for contact numbers for pretty much Any company...
Google with Care...
Before wasting time on the phone, have a look at the
self-serve topic