So OVO did their system change on 18th April. My electric reading on 14th April was 0009021. 
when they have done the change they have put my reading as 0008420 on the 18th.
therefore  when I have given my subsequent readings it is thinking  I have used way more than I have, I have spoken to them and they said they rectified it however now after giving another reading it has jumped back again. 
I on average use approx 240khw a month electric 
for October now it's stated I have used 1270kwh for 21 days. 
Iv rang, Iv emailed, Iv sent videos in, Iv done the health check they asked for, Iv emailed a complaint in. 
I'm sick of this now, I just want a new meter dont ting so we can start again at zero and this be done with! I don't want to be doing this every single month when I have to submit a reading due to the smart meters never sending one since installing, 
I can't be the only one this has happened to? What about the older people who can't check online at all there reading and just pay…..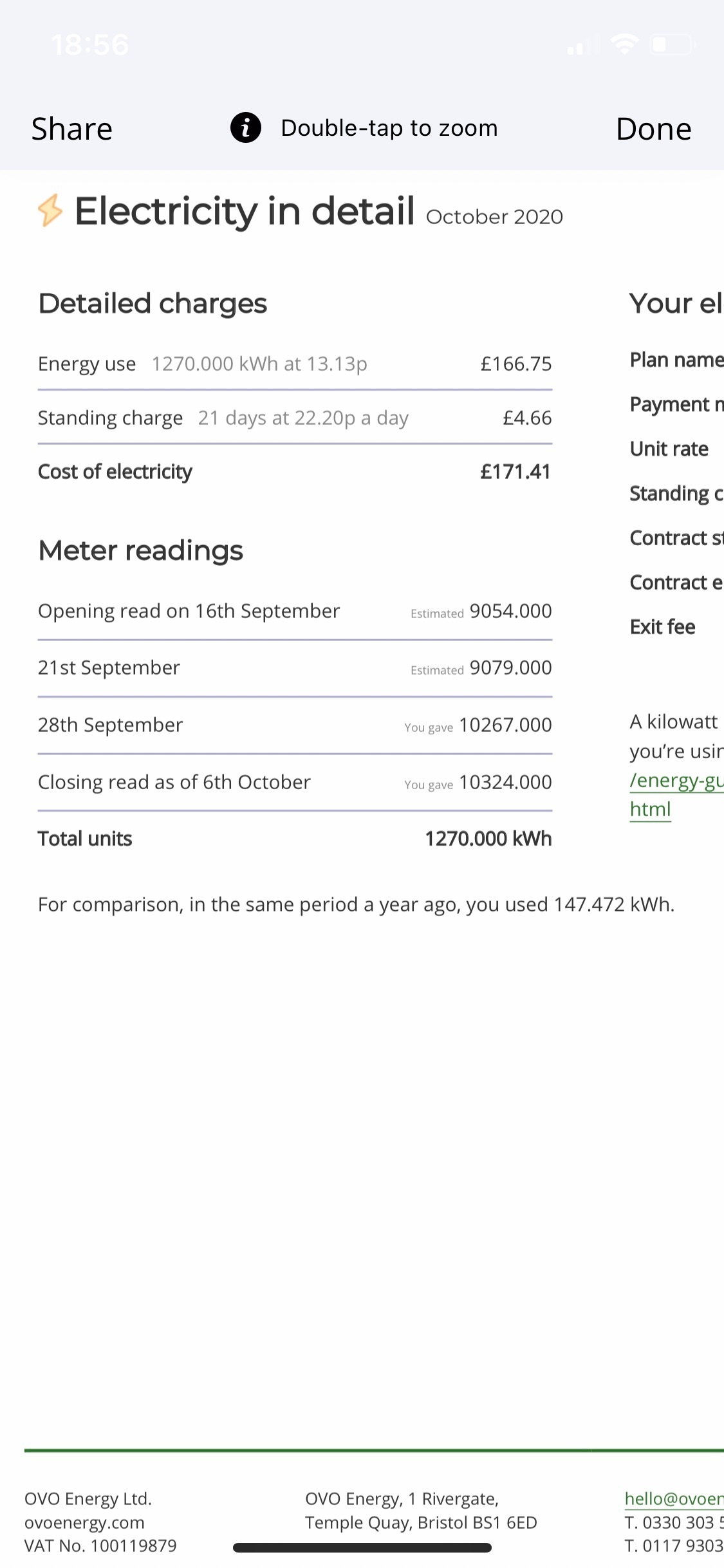 Best answer by Spritepixie 20 October 2020, 14:52
@Tim_OVO said after looking at my account "Looking at the account notes, I can see this relates to your meter using economy 7 (two rate) readings, with the old billing platform using one register the whole time, but the new billing platform pulling readings from the unused other register. A meter exchange is the best fix, which as been arranged. And we have your readings on record so we will be able to bill you up to the meter exchange date correctly!"

I have been in touch with a very helpful agent at OVO who has arranged for both meters to be replaced on 5th Nov, the battle I expect will then be to accurately bill the final reading from the old meters as I do not and never have had economy 7 readings,  I'll update when this has happened, 
thanks all for your help 
View original