How do I change the date of my direct debit? I am a new customer and my DD falls on a date that's not good for me.
Best answer by Bumblebee 17 February 2018, 11:53
Updated on 20/10/20: The info in this call out is taken from this topic:

You can change the date of your Direct Debit payment via your online account. 

Click on the 'Payments' tab, then 'Direct Debit date' and select your preferred payment date. E.g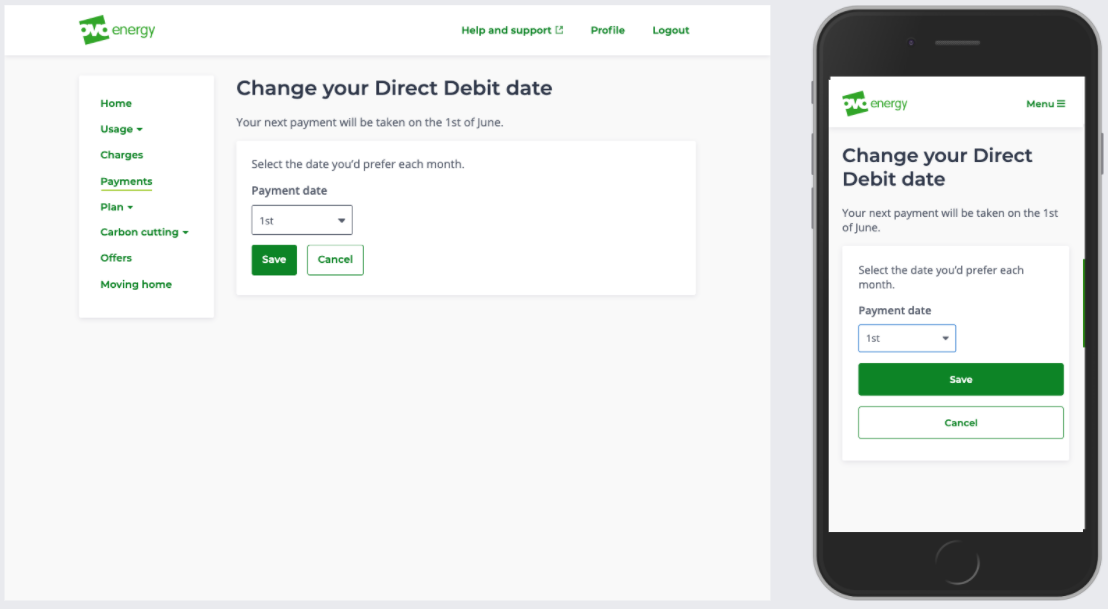 Easy one!


Call OVO on 0330 303 5063 and you'll be through to a nice human being in Bristol! Alternatively, drop the team a message on Facebook or Twitter.

They will give you a choice of dates to better suit your needs and your all sorted!


They did this for me recently and it was that simple.

Have a lovely weekend,

Tris :)
View original