Why, when I faithfully provide meter readings on time, each month, does OVO still give estimated readings on my bills?
Best answer by Darran_OVO 13 April 2017, 12:50
Meter readings, usage and estimates
For non-smart-meter members on our new online account with daily charges that look like this: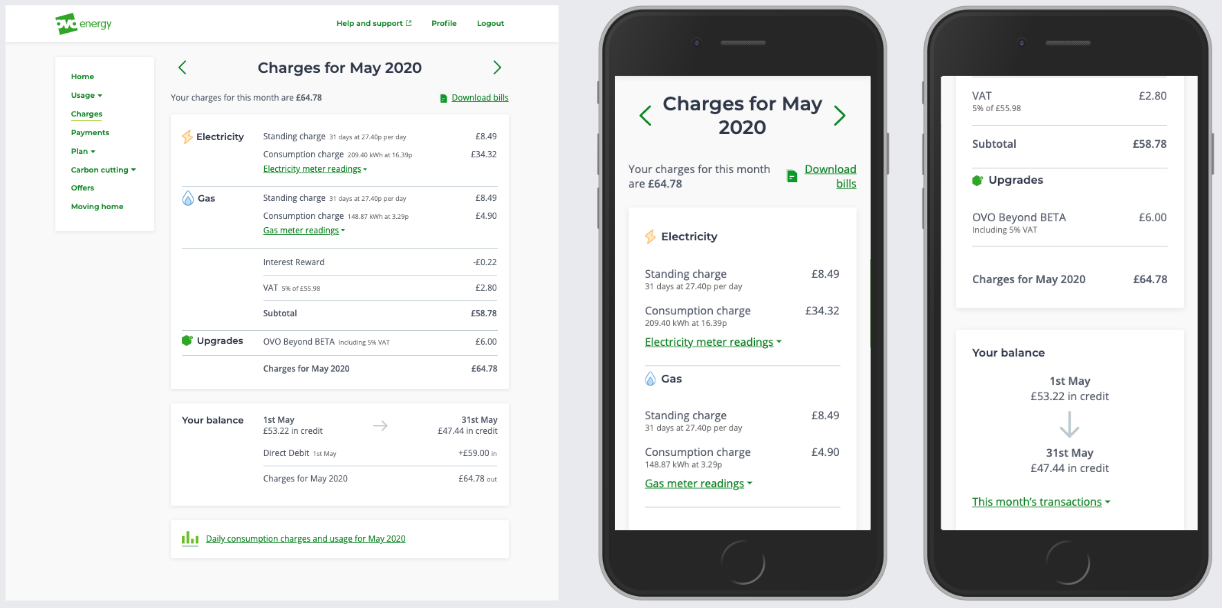 Will an account balance update daily?
The standing charges will be deducted each day. Usage charges will only be deducted once a reading has been provided or when we estimate a reading for you billing date.
When we receive a reading how long does it take to update the balance?
Whenever a reading is submitted you will be charged up to date, this normally happens instantly.
Will we bill to estimates each month if we do not get a reading?
Yes, this is also the same for smart customers if the meter doesn't communicate remotely. 
Can a customer remove any incorrect readings if added in error?
Our Support team are able to override incorrect meter readings, by submitting the correct reading for the correct date. 
View original