Hi can someone help me with this? Something is not quite right.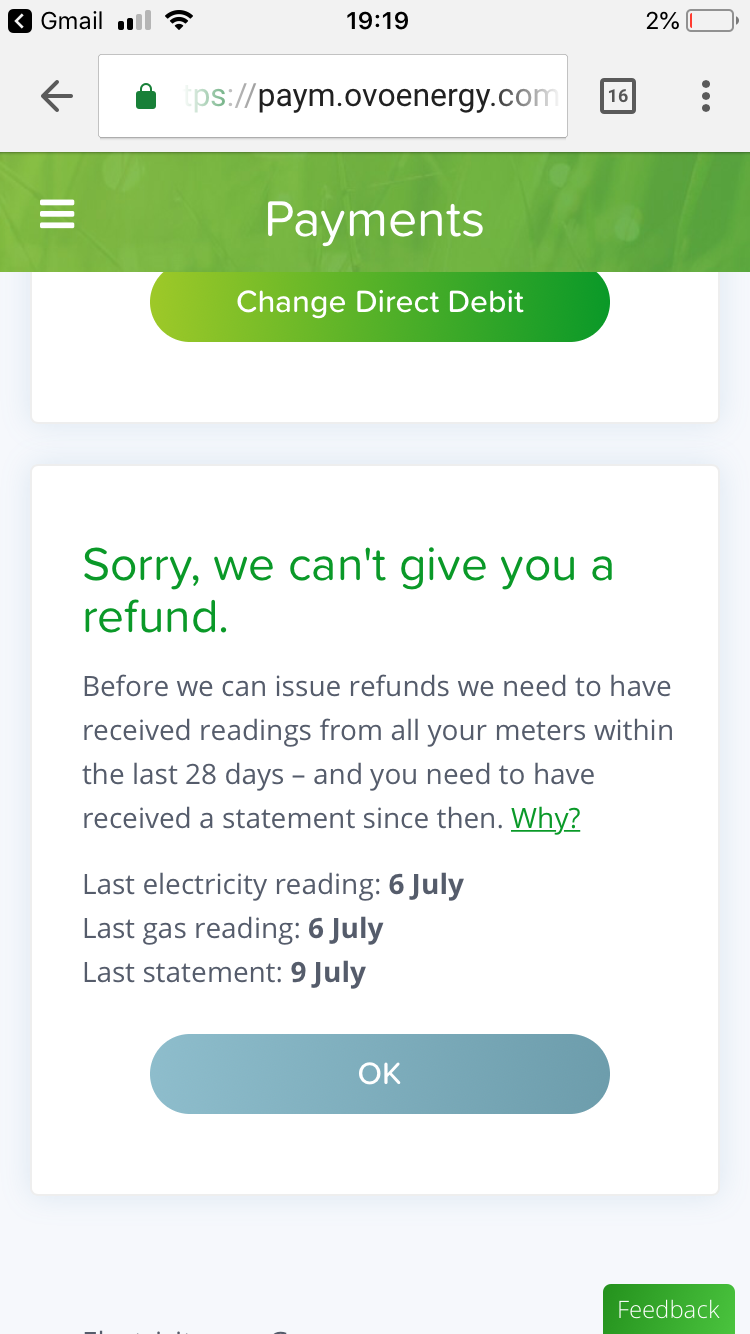 Best answer by Tim_OVO 13 July 2018, 16:48
@Cleland all the criteria for a refund looks OK: a recent statement to recent readings. My only guess is that the statement is only for either gas or electricity, so we haven't had a recent statement for the other fuel. Or lastly, the refund amount is too big: you can only get a refund on any credit that's over 1 month's payment, if you're in a fixed contract. Check both of these things here and give us an update: http://ovoener.gy/myovo.
View original